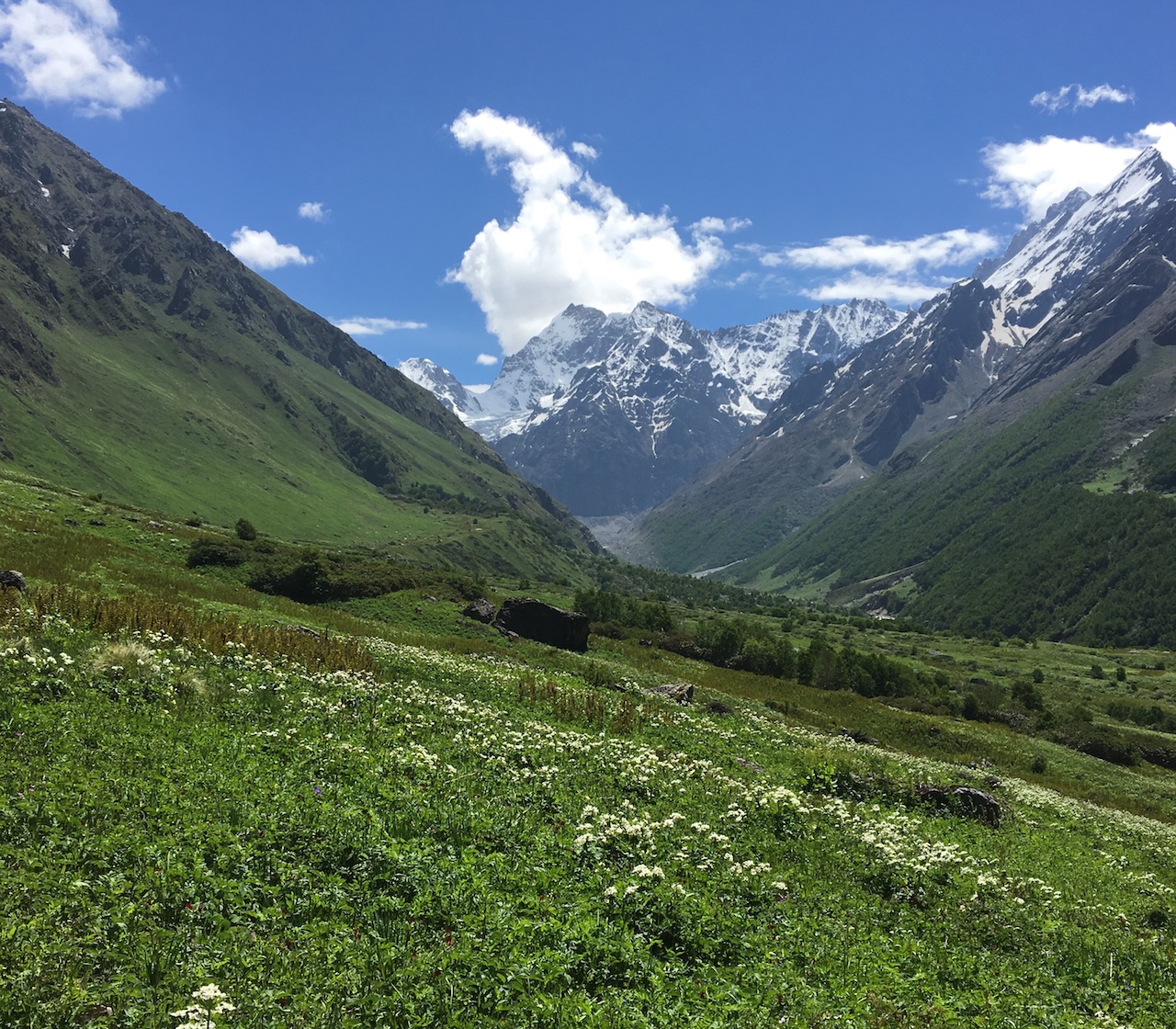 Valley of Flowers, Chamoli, Uttarakhand, India, A World Heritage Site recognized by UNESCO
A quest for the famous bursts of color is what may have gotten you to research a trek to Valley of flowers - but soon you would experience that it is the journey and not the destination that makes it worth your while.

It's a 13+ km trek (varied distance/s depending on where you start) where the first 80% of the trek from Govind Ghat to Ghangaria is labelled as easy as well as moderately difficult. Second part of the trek is supposedly a strenuous one.

When you trek the first hour may be the toughest than you fall in your own hypnotic rhythm and quietude follows and once in a while your thoughts meander with wispy clouds and are just focussed for that one cup of steaming hot chai :)

Since the valley is in full bloom between mid July to mid August be prepared for rain - especially at dawn - valley calls and big fat drops may just start pouring and if you are lucky enough the drumbeats may pause or may taunt you with a patter again.

Valley of Flowers National Park is recognized as a World Heritage Site by UNESCO. How to reach Valley of Flowers, Uttarakhand, India?