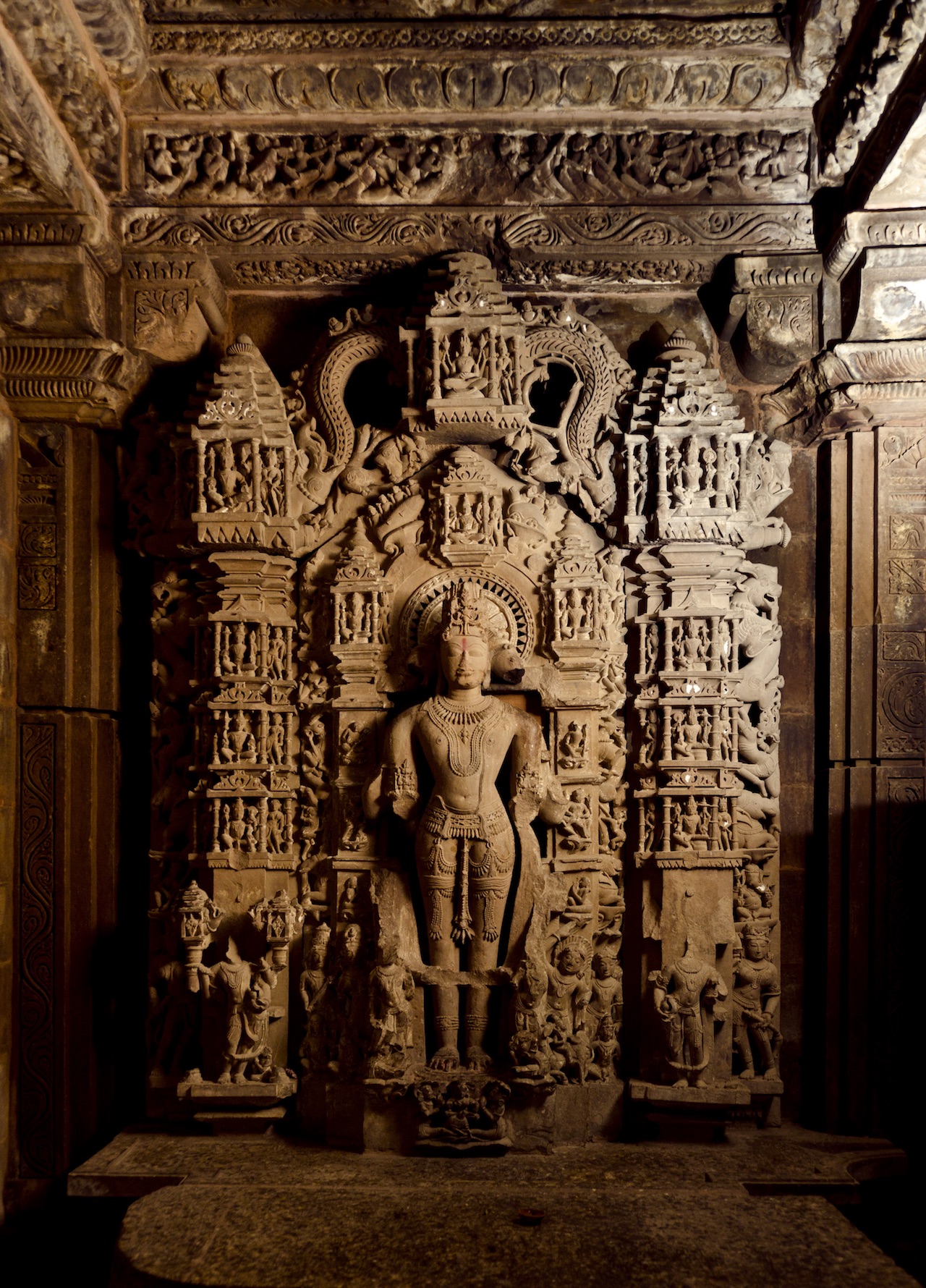 Exquisite Garbha Griha of Lakshman Temple at Khajuraho, Madhya Pradesh, India
Took about 20+ years to build the Lakshmana Temple and is arguably the best preserved of all the Khajuraho temples with a spectacularly carved garbha griha. This still of Lakshman Temple at Khajuraho should most definitely inspire an in person visit.

The Lakshmana Temple, built in 954 CE, is dedicated to Vishnu and the shrine has three faces that of the lion, man and a boar. You would find carvings of dancers, life in those times, orgies as well marching armies on its base. The female figurines in the bracket are simply exquisite.

Lakshman Temple is a part of Khajuraho Group of Monuments found in Madhya Pradesh, India and is a World Heritage Site recognized by UNESCO. How to reach Khajuraho temple complex?