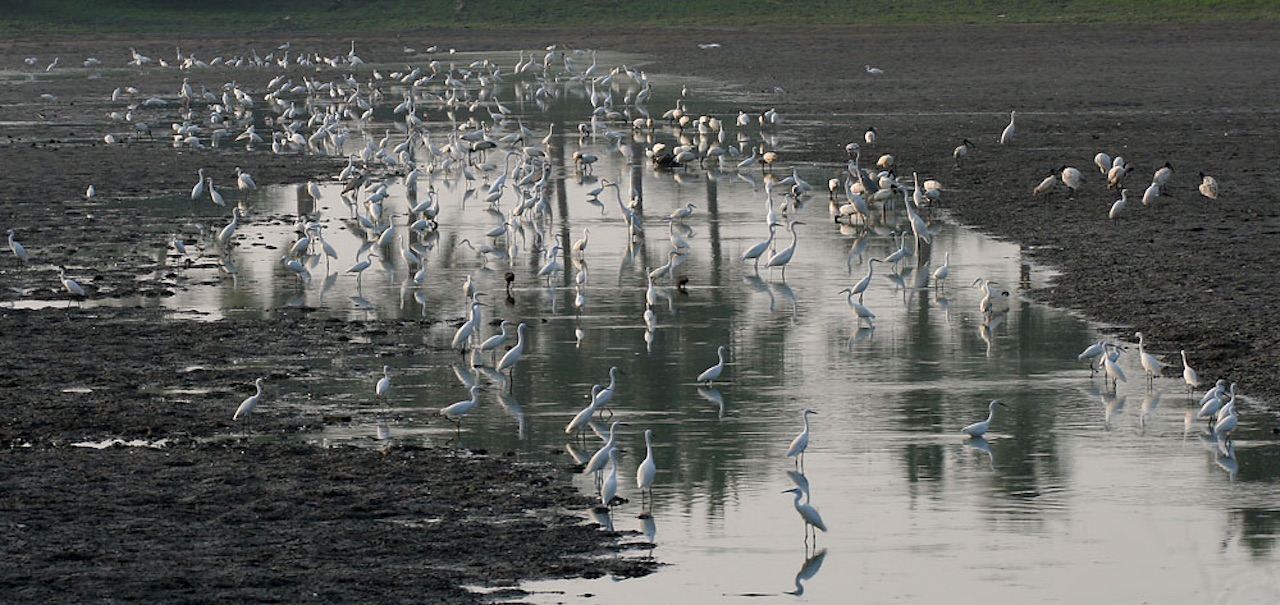 Kolleru lake, Vijayawada, Andhra Pradesh, India
Kolleru lake is the large fresh water lake in the state of Andhra Pradesh. Kolleru lake located between the deltas of Krishna and Godavari rivers serves as a natural food-balancing reservoir between the two rivers - as it has a rich biomass of 60+ species fish and planktons that are vital food sources for the birds. Kolleru lake is sustenance for a rich biodiversity of resident and as migratory birds and is a recognized Bird Sanctuary,
Birds found at Kolleru Lake include Glossy Ibis, Open billed Stork, Purple Heron, Painted Storks, Pied Avocet, Marbled Teal, Common Redshank…
Flora around the area is typical of a wetland marsh habitat creating a wonderful niche for birds. Sanctuary has small islands with Keekar trees that are just right as nesting sites for Pelicans and Painted Storks.
Do find time to visit the ancient Sri Peddintlamma temple at Kolletikota village.