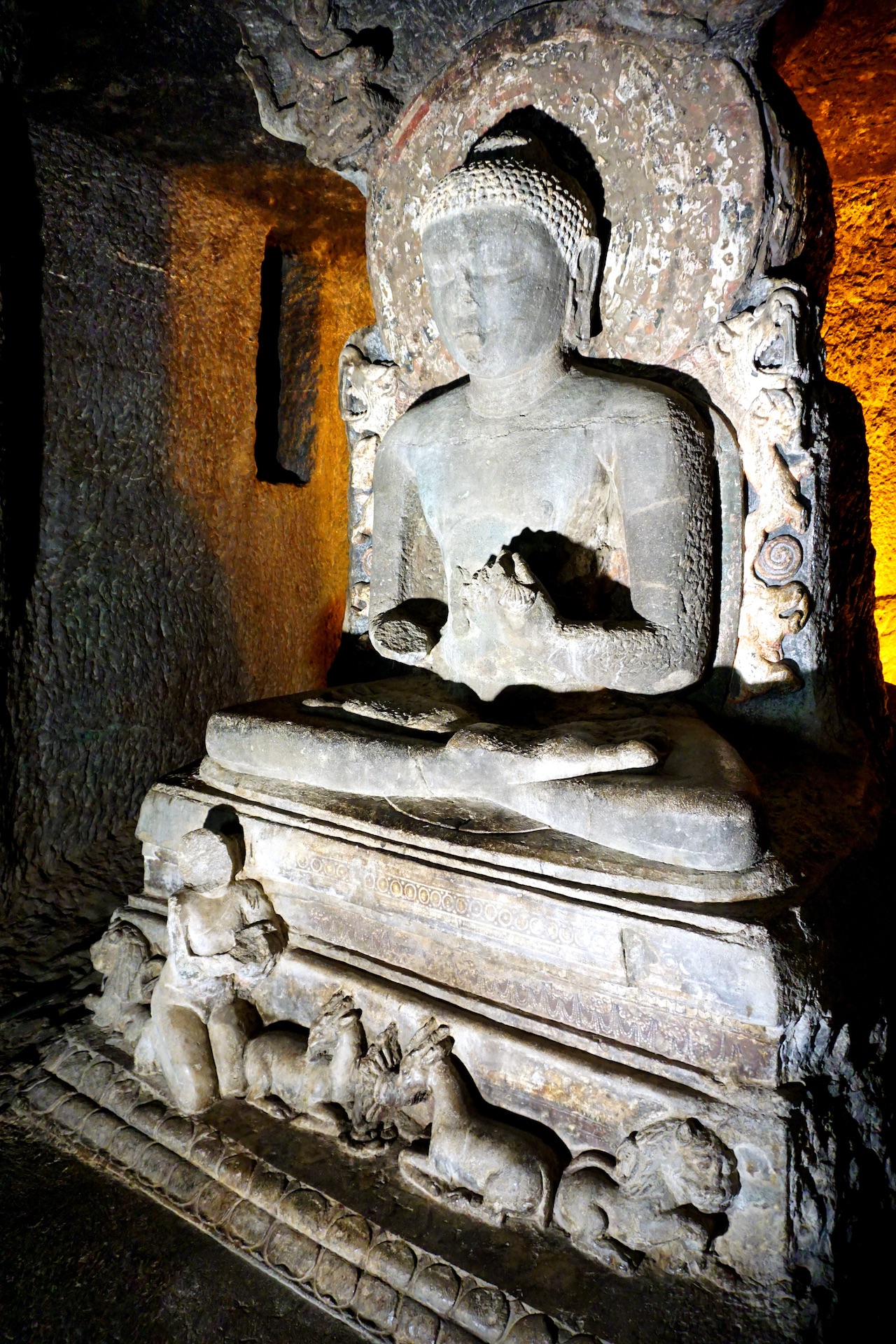 Buddha with Sujata, Ajanta Cave 11, Maharashtra, India
The Cave 11 is a vihara - a monastery built in the later period or the 5th century. The cave has a hall with a long rock bench opening into six rooms. The sanctum of this cave features a pradakshina path around the seated Buddha.

The Cave 11 also has paintings of Bodhisattvas - note paintings of Padmapani, a couple praying, peafowls, and a female figure have survived in the better condition than others.

Ajanta Caves located in the Aurangabad district, Maharashtra, India is a World Heritage Site recognized by UNESCO. How to reach Ajanta Caves?