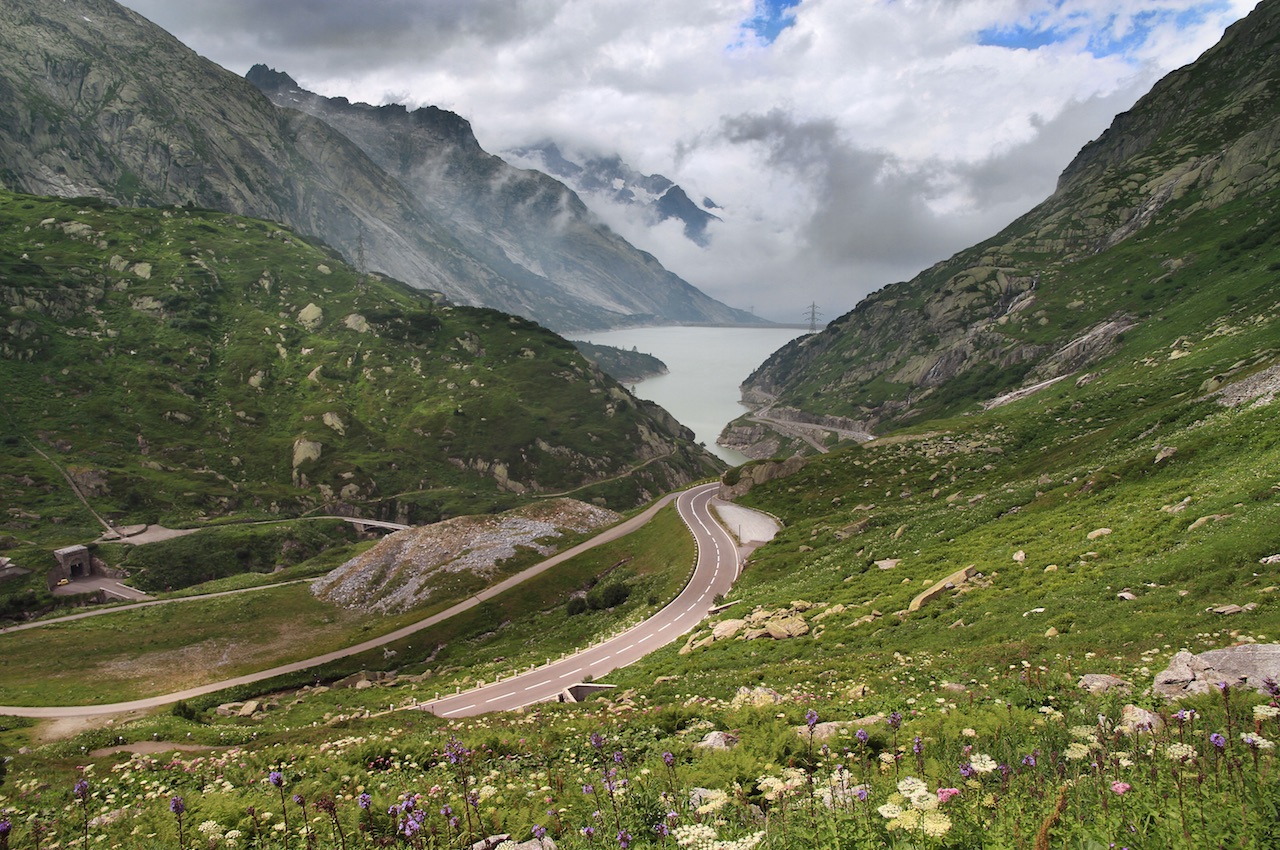 Grimsel Pass, Switzerland
The Grimsel Pass is a mountain pass in Switzerland, connecting the Haslital, the upper valley of the river Aare, with the upper valley of the Rhône. In this frame one can see the Räterichsbodensee reservoir after several sweeping hairpin bends.

Haslital, Switzerland has about 300 km of area assigned to walking trails as well as mountain biking routes. It is supported by two cableways that lead visitors high up into the walking and biking region.