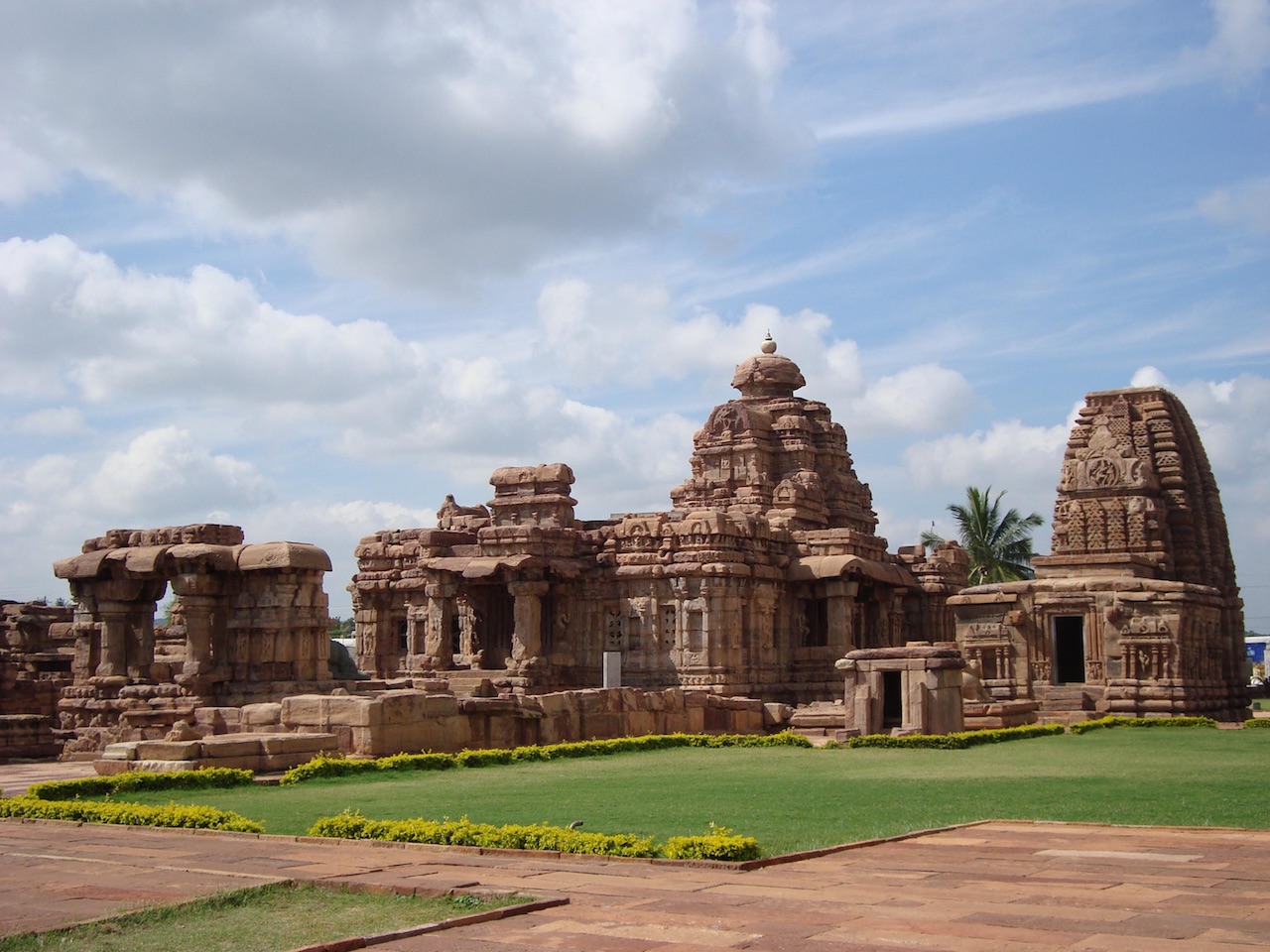 Mallikarjuna and Kashi Vishwanatha Temple, Pattadakal, Karnataka, India
Originally called the Trailokeswara temple, Mallikarjuna temple is a mid 8th-century Shiva temple which was sponsored by Queen Trailokya Mahadevi to commemorate the victory of her husband King VVV. It's garbha griya has a Shiva linga, and features a pradakshina patha. Its antarala has shrine of Durga as Mahishasuramardini and the temple also has a Nandi Mandapa. Storytelling by stone carvings is prevalent throughout the temple with legends and stories from Puranas, Bhagvata Puranas or Panchtantra. You would easily find sculptures of Mahisasurmardini, scene depicting Samudra Manthan, tale of Narasimha slaying Hiranyakashipu.

Kashi Vishwanatha Temple built the middle of the 8th century is designed in the style of rekha nagara shikhara that rises in five stages (though the amalaka and kalash are missing). Carving of Uma-Maheswara within a chaitya arch can be found on the well-preserved Sukanasa that adorns the front of the Shikhara that is designed in a mesh-like pattern. Do review the exquisitely designed ceiling panel at the center of the mandapa which depicts Shiva, Parvati holding Kartikeya, and Nandi.

Mallikarjuna temple and Kashi Vishwanatha temple are a part of the Pattadakal Group of Monuments an UNESCO World Heritage Site. How to reach Paṭṭadakallu?