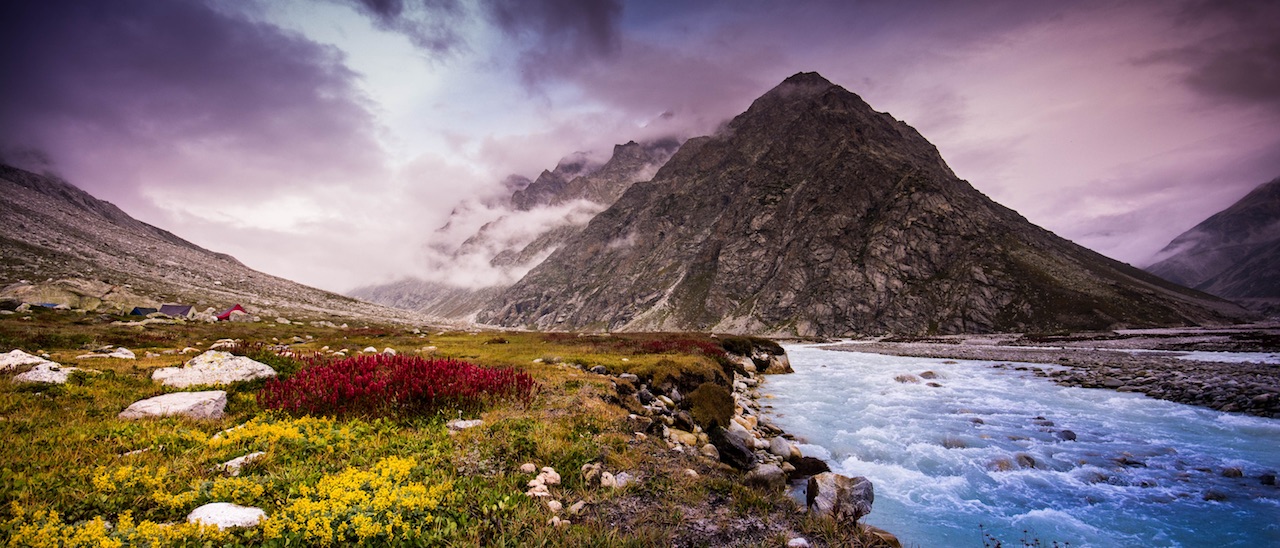 River Alaknanda, Panch Prayag, Uttarakhand, India
Alaknanda a Himalayan river that originates from two glaciers - Satopanth glacier and Bhagirathi glacier situated near Vashundhara falls in Uttarakhand.

Alaknanda joins river Saraswati at Mana and then flowing further down joins Dholiganga at Joshimath. From there it deviates to meet river Bhagirathi at Devprayag.

Many rivers merge with the Alaknanda forming the holy confluence of rivers of Panch prayag - Alanknanda merges Dhauliganga at Vishnuprayag; it merges with Nandakini at Nandaprayag; it merges with Pindar at Karnaprayag; next it merges with Mandarin at Rudraprayag; and on merging with Bhagirathi at Devprayag it emerges as the sacred river Ganga.

The sacred town of Badrinath lies on the banks of the Alaknanda river.