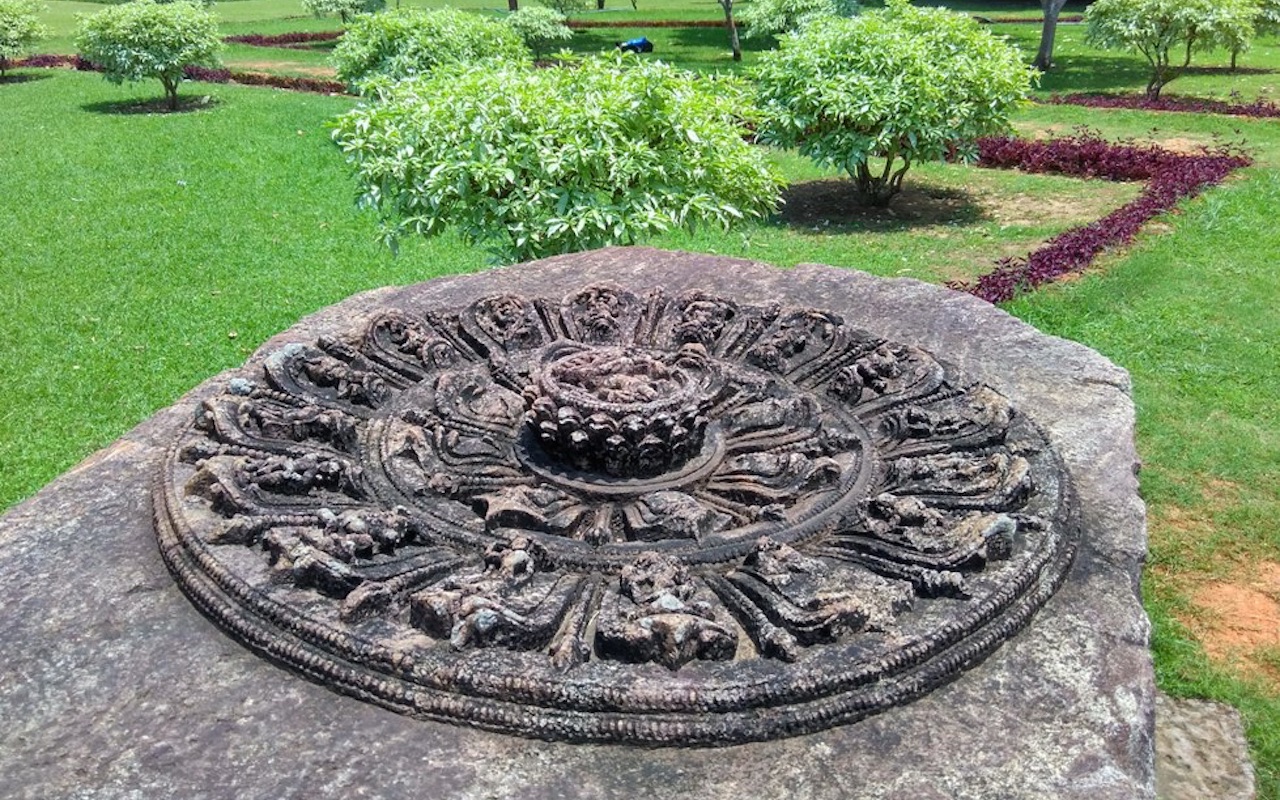 Lotus roof at Konark Sun Temple, Orissa, A UNESCO World Heritage Site
This particular sculpture almost 5 feet in diameter - a stone carved lotus - with its petals bearing images of apsaras or surasundaris in various dancing postures. - is placed in front of the Natya Mandapa - Scholars believe that this may have been the center stone on the top of the roof of the Natya Mandir at Konark Sun Temple.

Some historians believe Natya Mandapa never had any roof.

How to reach Konark Sun Temple?