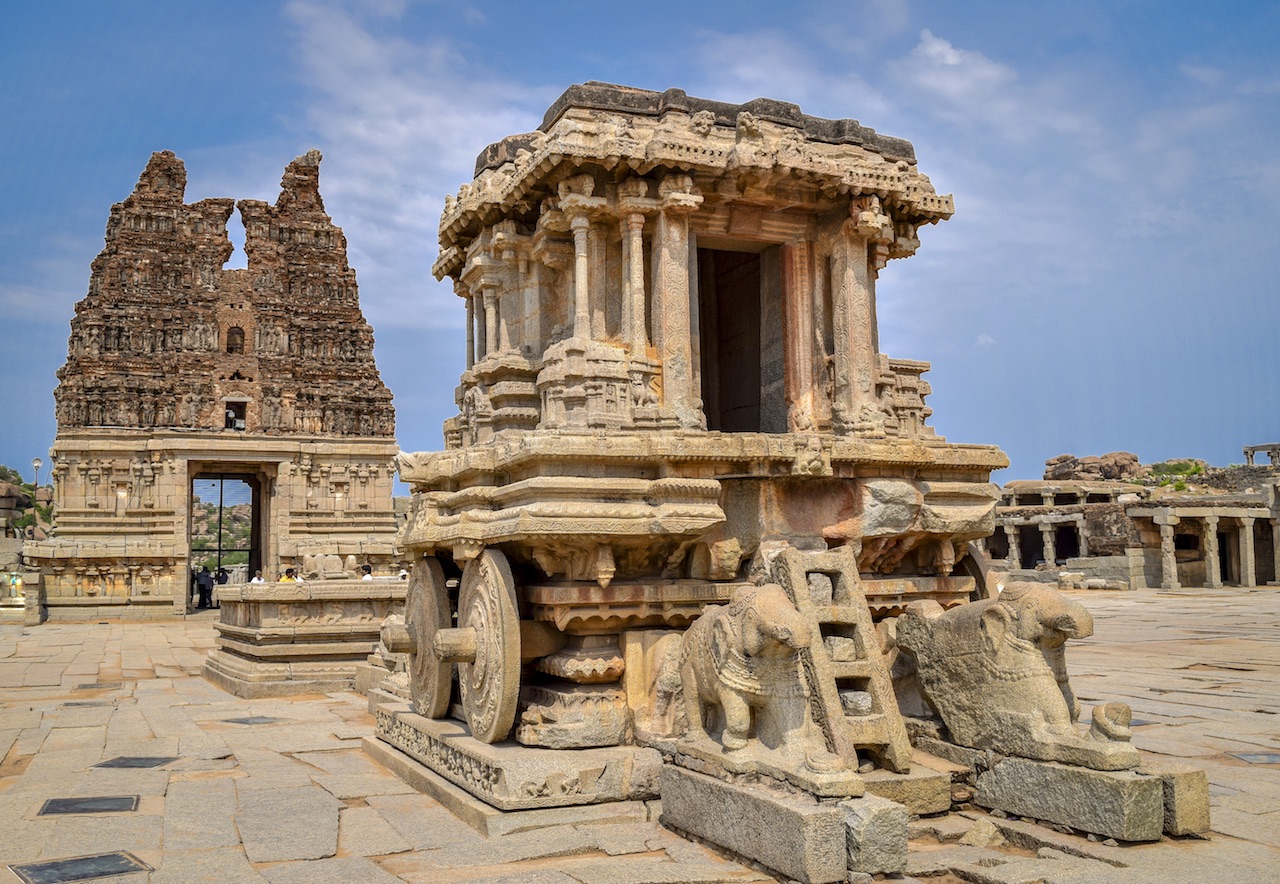 Kallina Ratha at Vittala Temple, Hampi, Karnataka, India
Right opposite the Rangamandapa is the iconic stone chariot or 'Kalina ratha' which resembles a miniature Dravidian temple and is dedicated to Garuda, Vishnu's celestial vehicle. The 'Kalina ratha' has become the de facto symbol of the Group of Monuments at Hampi - a UNESCO World Heritage Site. How to reach Hampi?

Archaeologists compare the stone chariot at Vithala Temple, Hampi with the magnificent stone chariots found in Konark Temple in Orissa and Mahabalipuram near Chennai.

Note 1: The stone ratha is drawn by elephants (these elephants were not a part of the original monument and are a place holder for the actual horses which were destroyed and if you examine the chariot closely you can see part of the tail as well as the hind legs of these horses).

Note 2: 'Kalina ratha' has four wheels and in ancient times one could turn the wheels on their axis. They have been cemented by the Archaeological Survey of India to protect the heritage site form the potential damage due to high volume of visitors.