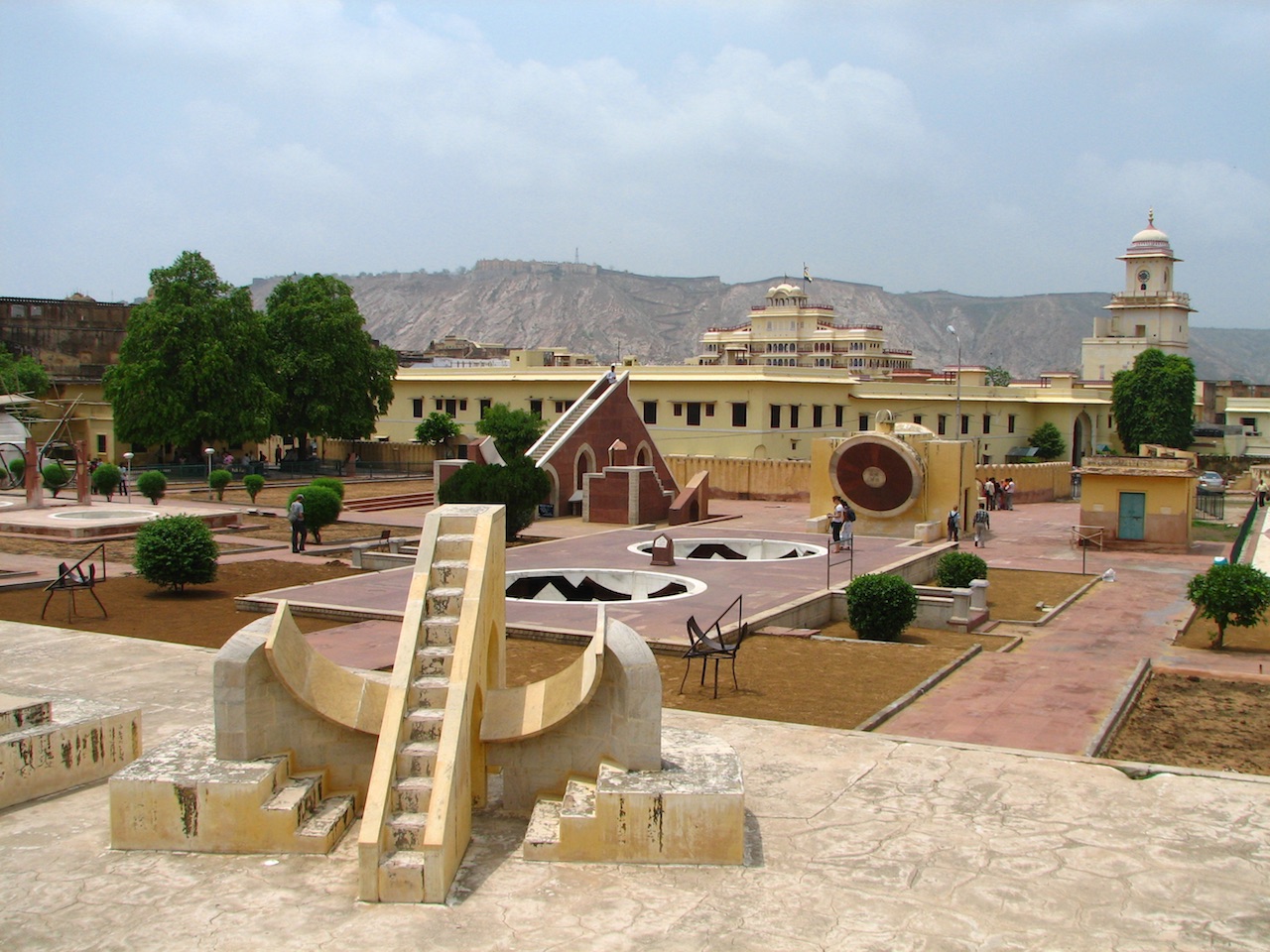 Jantar Mantar, Jaipur, Rajasthan, India - A UNESCO World Heritage Site
Maharaja Jai Singh II of Jaipur well known for his astronomy prowess built five Jantar Mantars - Jaipur, Ujjain, Mathura, Varanasi and Delhi between 1724 and 1735. The largest Jantar Mantar is in Jaipur and it is also recognized by UNESCO as a World Heritage Site. The main reason to build these observatories was to compile astronomical tables and to predict the times and movements of the sun, moon and planets.

The Samrat Yantra is a stone sundial that can give the local time to an accuracy of 2 seconds. Other Yantras include - Jai Prakash Yantra, Disha Yantra, Rama Yantra, Chakra Yantra, Rashiwalay Yantra, Dingash Yantra and Utaansh Yantra. The words Jantar and Mantar (or Yantra and Mantra) mean a calculation instrument. How to reach Jantar Mantar, Jaipur Rajasthan, India?