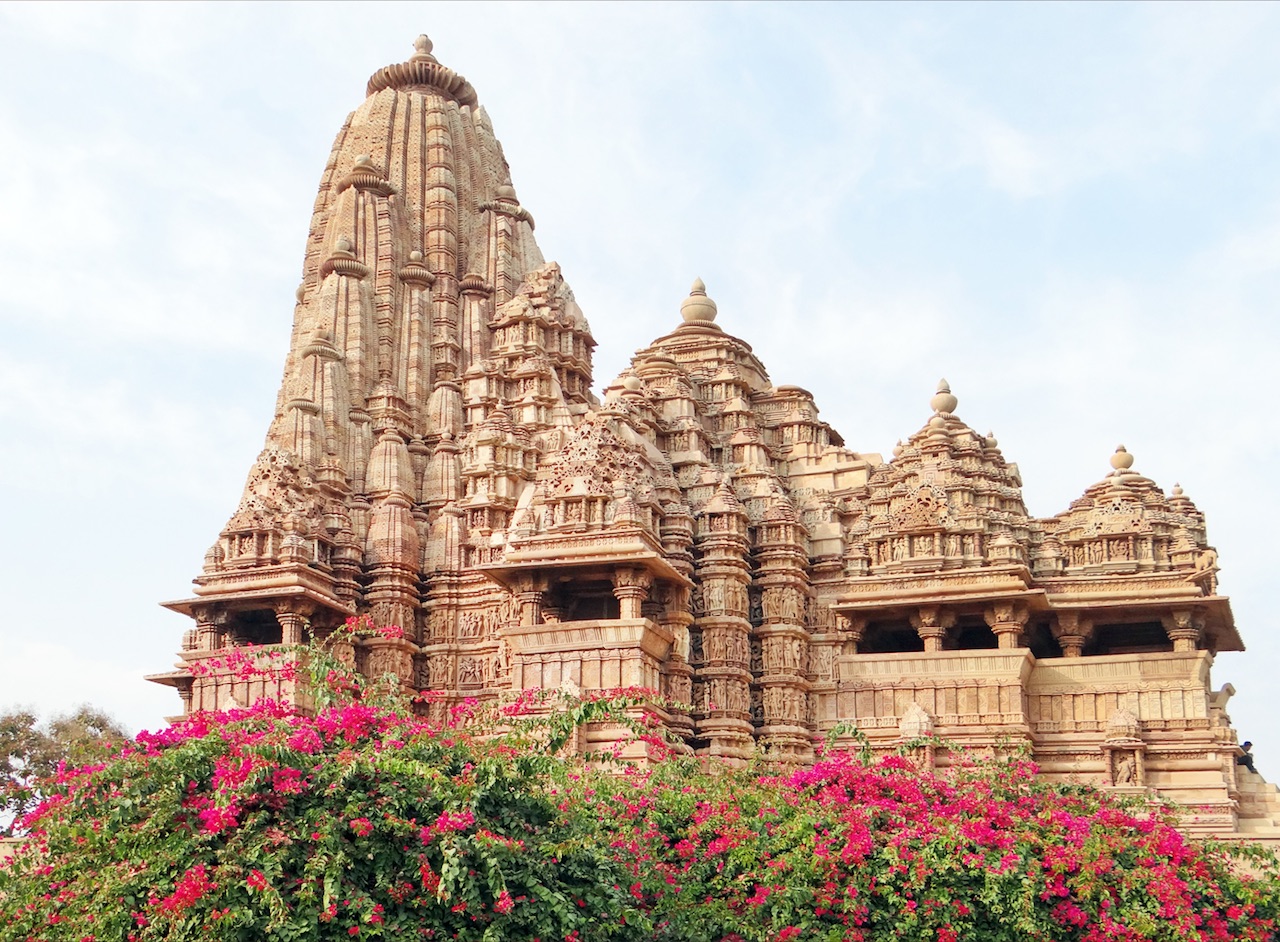 Kandariya Mahadeva Temple at Khajuraho, Madhya Pradesh, India
The exterior surfaces of the Kandariya-Mahadev temple is entirely covered with sculptures in horizontal ribbon like panels carved with figurines gleaming rhythmically in the sun.

Niches seem to ooze with passion with finely carved maithuna or single male or female figurines in almost reversed yogic postures. You will also find ornate carvings of Ganesha as well as of Saptamatrikas - Brahmi seated on a swan + Maheshwari with three eyes seated on bull + Kumari + Vaishnavi seated on Garuda + Varahi (boar faced) ; Narasimhi (lion headed) + Chamunda (the slayer of demons Chanda and Munda). Apart from carvings of many deities, the one of Agni, the god of fire is arresting.

Kandariya Mahadeva Temple is a part of Khajuraho Group of Monuments found in Madhya Pradesh, India and is a World Heritage Site recognized by UNESCO. How to reach Khajuraho temple complex?