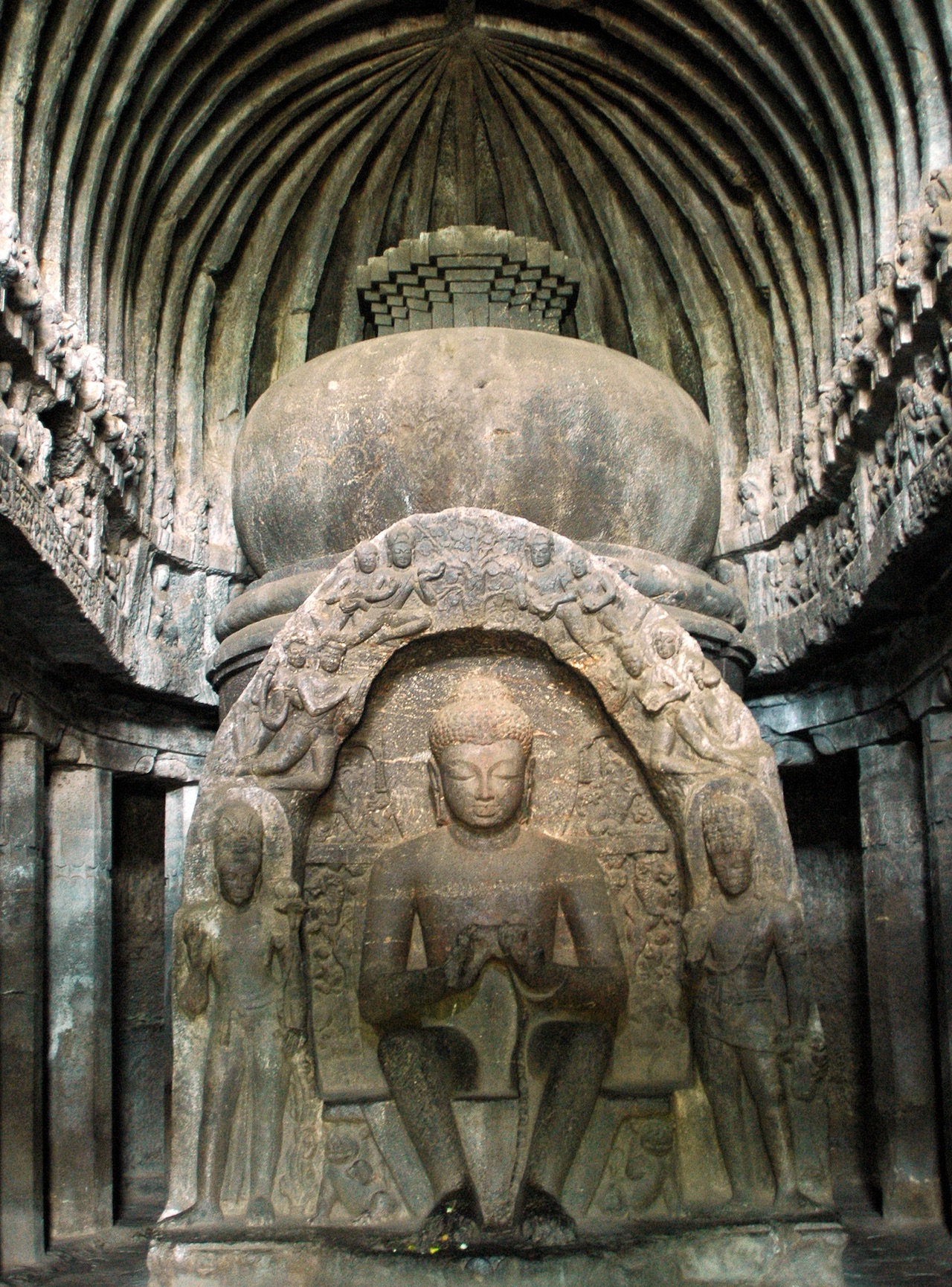 Buddha Stupa, Buddhist Cave 10, Ellora Caves, Maharashtra, India
With a multi-storied entrance - Vishwakarma's stupa hall has a majestic 15-foot Buddha statue seated in a preaching posture. You will also find carved statues of female buddhist deities -Tara, Manjushri, Bhrikuti, Mahamayuri and male deities - Maitreya, Avalokitesvara at various levels of Cave 10.

The Vīśvakarmā cave seems to have the same architectural design as seen in chaitya-griha's of Ajanta Caves no 19 and 26. It features a chandrashala or an arched window enabling natural light or sun rays to fall on to the stupa.

Architecturally the cave's rock beams seem as though they have been given a wooden beam like finish and hence this cave is also referred to as the 'Carpenter's Cave'. Thus frequented by carpenters who worship Buddha as Vishwakarma - the chief patron of their craft.

Ellora Caves located in Aurangabad district, Maharashtra, India is recognized by UNESCO as a World Heritage Site. How to reach Ellora Caves?