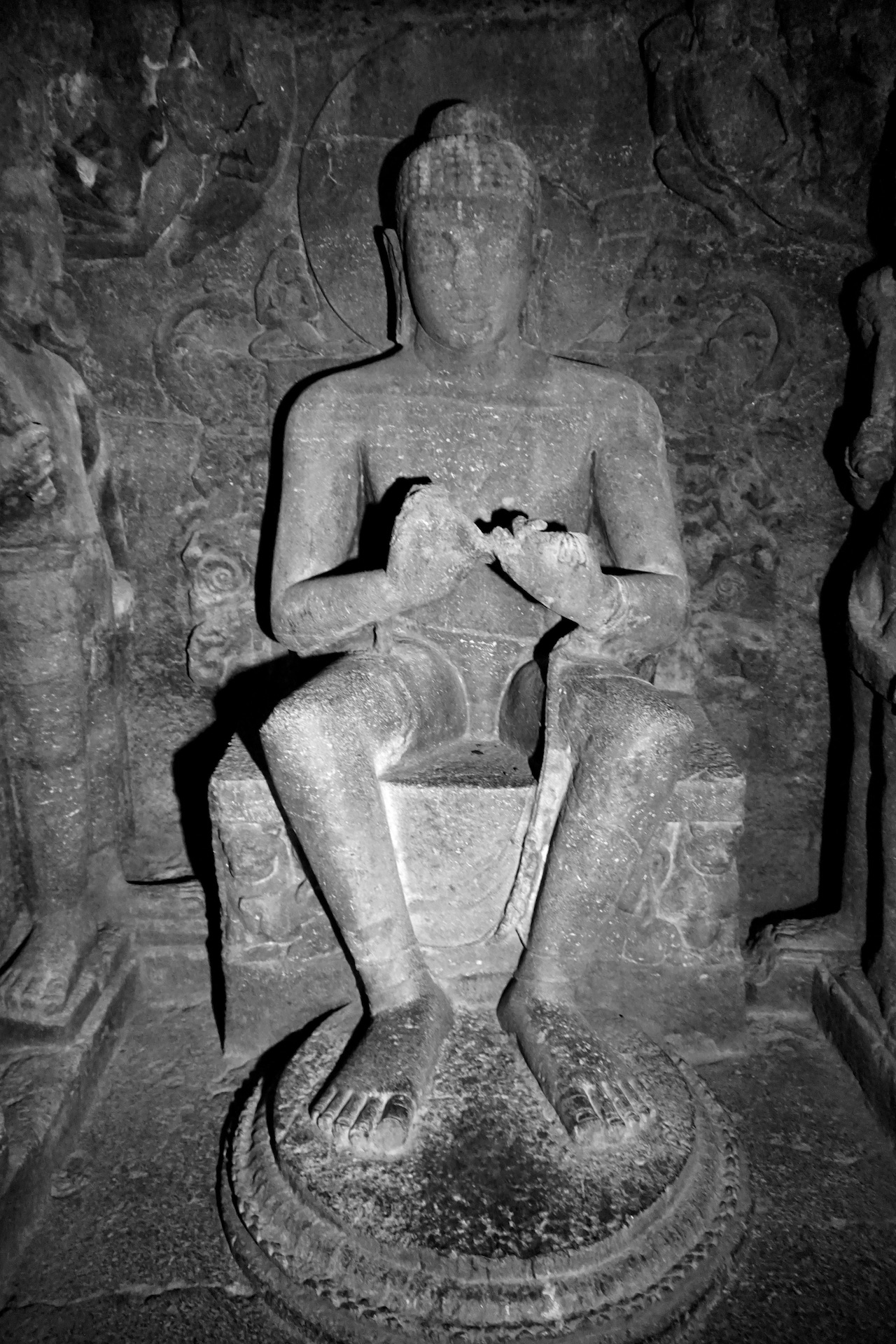 Buddha, Buddhist Cave 2, Ellora Caves, Maharashtra, India
The shrine in Buddhist Cave 2 at Ellora contains a colossal sculpture of Buddha seated on a lion throne holding the teaching posture. Buddha's feet are shown resting on an almost circular plinth. The entrance of the main shrine is edged by Avalokitesvara and Manjusri.

Ellora Caves located in Aurangabad district, Maharashtra, India is recognized by UNESCO as a World Heritage Site. How to reach Ellora Caves?