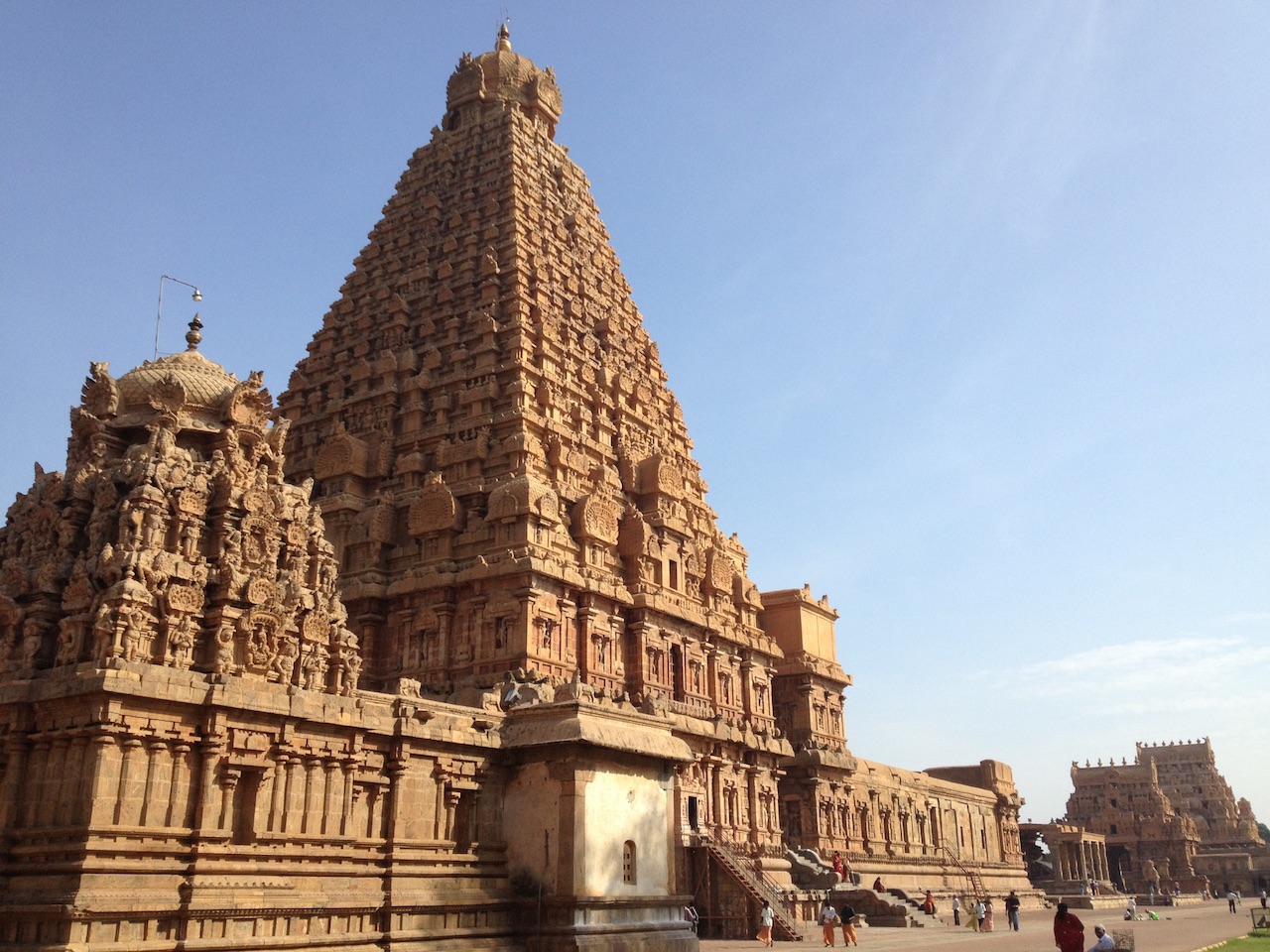 Brihadisvara Temple, Thanjavur, Tamil Nadu, India
The Brihadeshvara temple complex has a rectangular plan with five main sections including the Garbha Griha - innermost sanctum, a soaring Vimana, Ardhamandapa, Mukhyamandapa, Mahamandapa and the Nandi Mandapa. You have a large pillared prakara that offers an ornate pradakshina path to devotees.

Originally in the 11th century the Temple was enclosed by a moat - which was later replaced by a double defensive set of walls - What remains of the original 11th century Brihadisvara temple is the Gopuram (gateway) located at the east end (used to be the main entrance in the 11th century), the courtyard, the Nandi Mandapa and the Garbh Griha or the main sanctum with its massive towering Vimana, main deity or the Shivalinga and two major shrines - one for Parvati and another for Kartikeya + inscriptions, frescoes and sculptures. How to reach Brihadiswara Temple in Thanjavur?

The Brihadishvara temple is recogized by UNESCO as a World Heritage Site and is one of the 'Great Living Chola Temples'. Other temples recognized by UNESCO in the same group are Gangaikonda Cholapuram temple (73 km) and Airavatesvara temple (37 km).