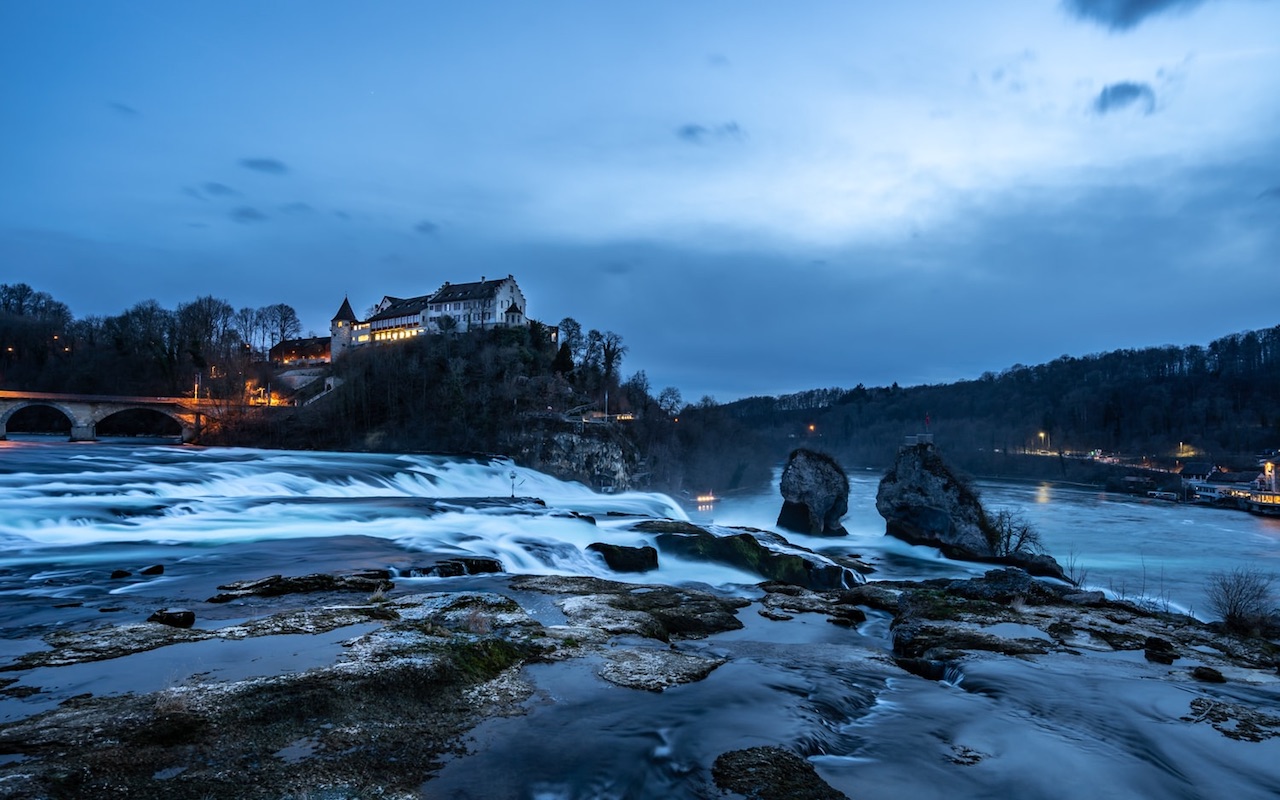 Rhine Falls, Neuhausen am Rheinfall, Switzerland
Neuhausen am Rheinfall is close to the thunderous Rhine Falls in the canton of Schaffhausen in Switzerland.

Supposedly the natural spectacle is best framed from the Laufen Castle a medieval castle perched on a rocky spur high above the largest waterfall in Europe.

How to reach Rhine Falls?
There are two options take a train to Rhine Falls from either the 'Neuhausen Rheinfall Station' or 'Schloss Laufen am Rheinfall Station' - note they are on either side of the river and both the stations are located right next to the falls. Typically takes about 50+ minutes to get there by train from Zurich.