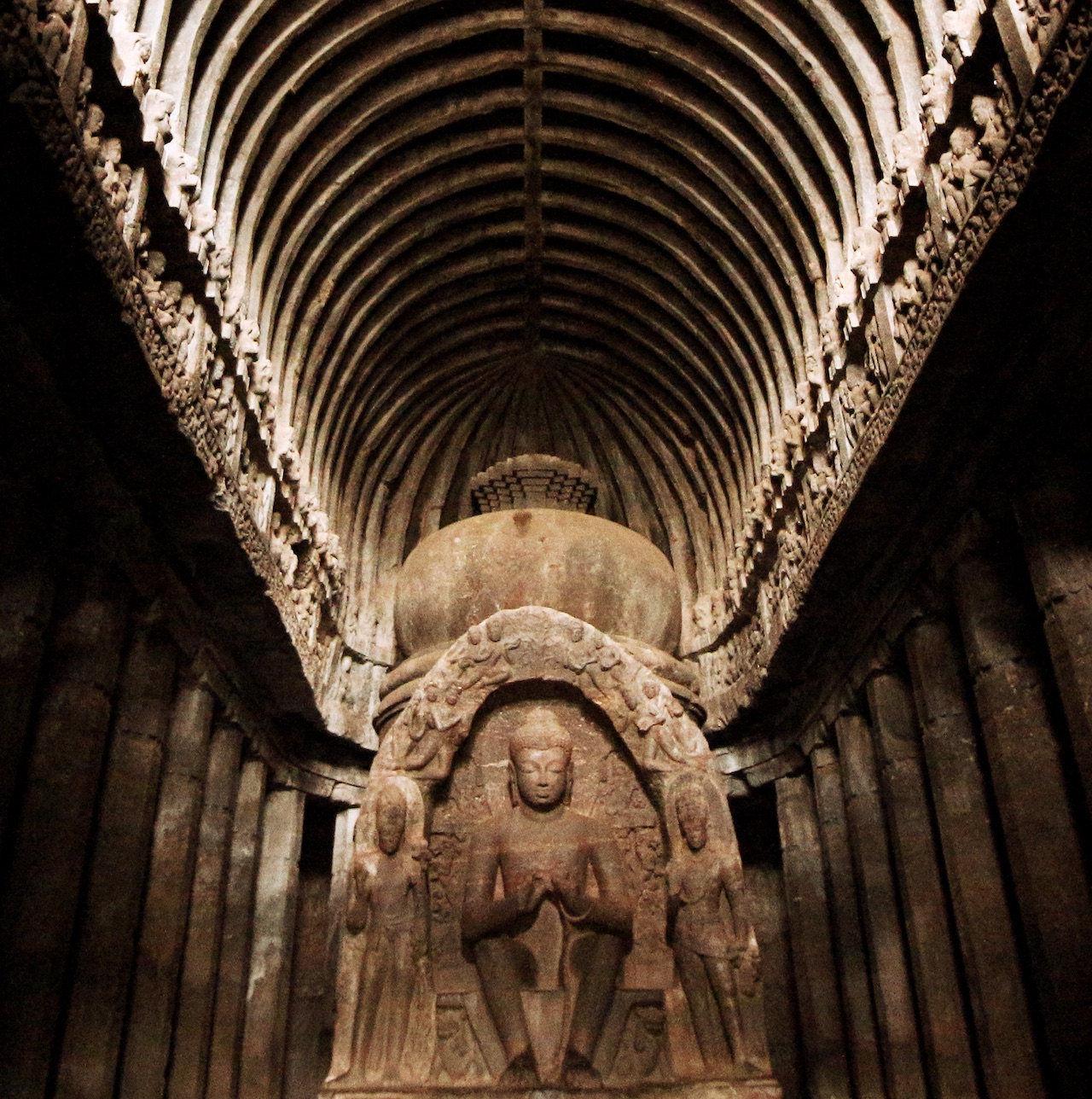 Buddha Stupa, Vishwakarma Cave 10, Ellora Caves, Maharashtra, India
Cave 10 at Ellora is also known as the Vishwakarma Cave. The chaitya-griha of the Viswakarma cave is apsidal and is divided into a central nave plus side aisles by octagonal columns that have plain bracket capitals. Right at the apsidal end of the chaitya griha is a stupa with a mammoth statue of seated Buddha expressing a vyakhyana mudra which means he is holding a teaching posture. Buddha is seated under the Bodhi tree - the griha with its vaulted roof has rock carved into gleaming beams that seem like wooden ones.

The Vīśvakarmā Cave or Cave 10 is the only Chaitya griha or a prayer hall at Ellora - as the rest of the Buddhist Caves at Ellora are Viharas.

Ellora Caves located in Aurangabad district, Maharashtra, India is recognized by UNESCO as a World Heritage Site. How to reach Ellora Caves?