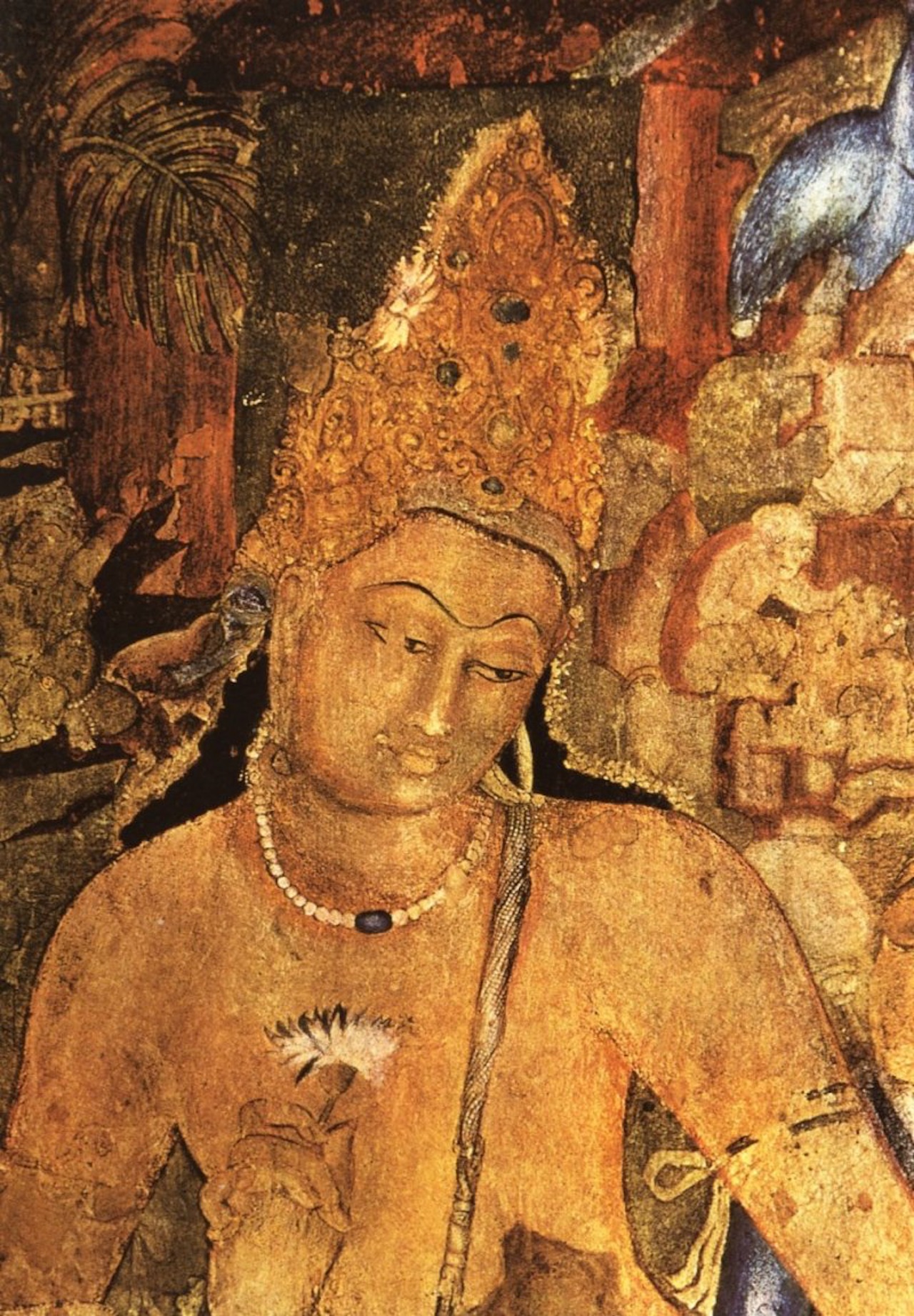 Painting of Bodhisattva Padmapani, Ajanta Cave 1, Maharashtra, India
Avalokiteśvara or Padmapani's painting can be found to the left of the main shrine in Ajanta Cave 1. The term "bodhisattva" refers to a person who has been awakened by the Buddhist spirit and according to Mahayana doctrine, Avalokiteśvara postponed his ascension into Buddhahood until he assisted every being in achieving Nirvana.

Avalokiteśvara has innumerable forms across Asia. Originally, a masculine form, Avalokiteśvara is also known as the feminine Guanyin in China, and Kuan Yin in Japan.

In the painting, he is delicate as well as elegant. He is adorned with pearls, amethyst, and his magnificent crown in ancient times must have shown extreme detail that has faded over time.

Padmapani's eyes are lowered - many attribute that as being in a meditative state - his spirituality does set the tone and mood of the cave. In his right hand, he holds a lotus blossom, which is a symbol representig his spiritual awakening.

Ajanta Caves located in the Aurangabad district, Maharashtra, India is a World Heritage Site recognized by UNESCO. How to reach Ajanta Caves?