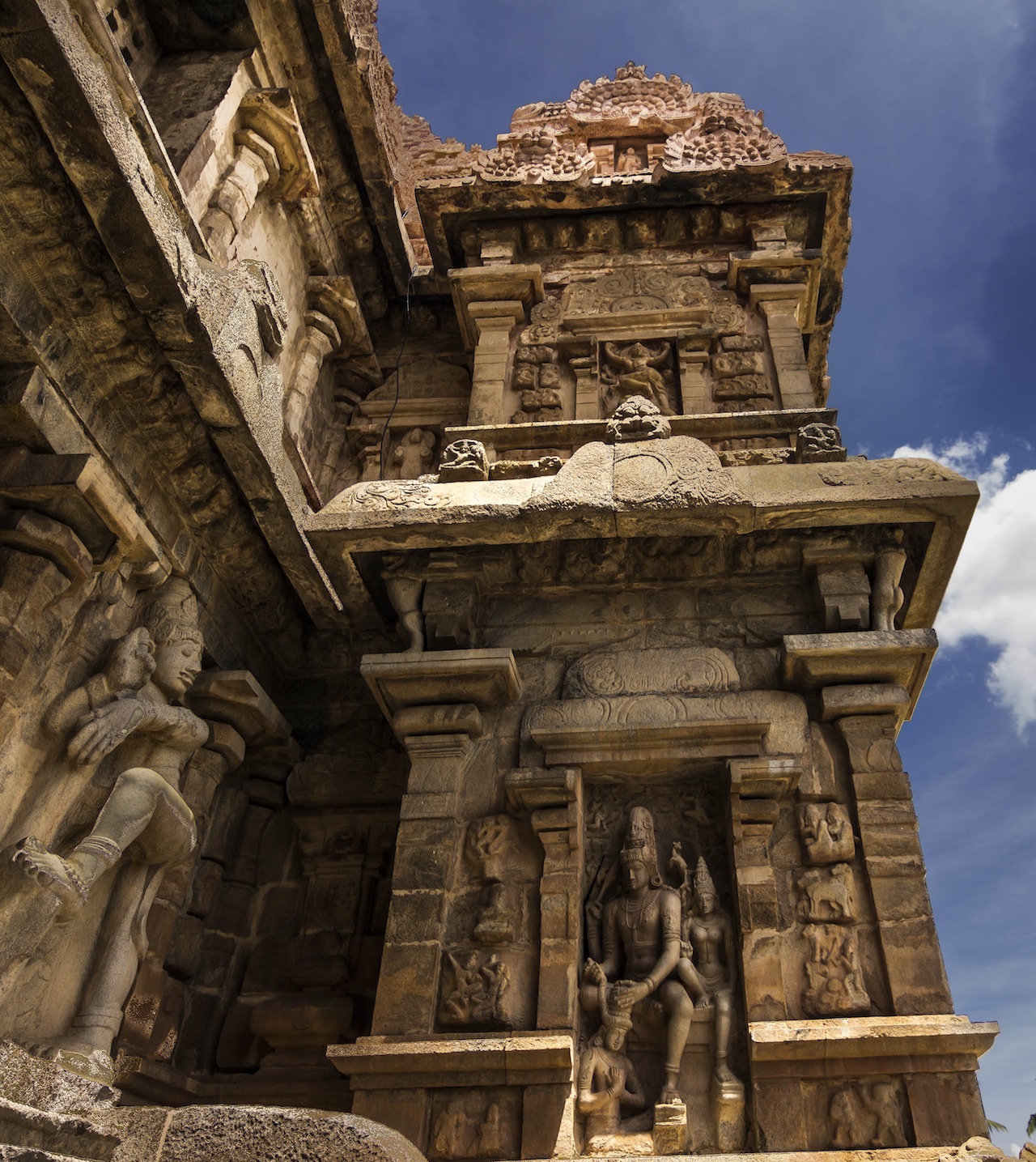 Chandesa Anugraha Murti, Brihadisvara Temple, Thanjavur, Tamil Nadu, India
In this frame we see Shiva blessing Chandesa who is a Shaivite Saint. You will find Chandesa Anugraha Murti in many temples dedicated to Shiva. [Anugraha = divine blessing]. How to reach Brihadiswara Temple in Thanjavur?

Whether you see the Chandesa-Anugraha-Murti at Thanjavur Bridadisvara Temple or at Gangaikonda Cholapuram - you will see three figures - Shiva with jewelry and his locks that seem like a crown - he would have Parvati on his left and both are seated with one leg folded up and the other pendent. Their devotee Chandesa is sitting below in an 'Anjali mudra' humbled by Shiva's grace receiving his blessings in the form of garland.

In this particular frame at Brihadisvara Temple - Sculptor has followed the principle of hierarchical Shilpashatra where the sculpture of Shiva is the largest in size followed by Parvati and the smallest being Chandesa.

The Brihadishvara temple is recogized by UNESCO as a World Heritage Site and is one of the 'Great Living Chola Temples'. Other temples recognized by UNESCO in the same group are Gangaikonda Cholapuram temple (73 km) and Airavatesvara temple (37 km).