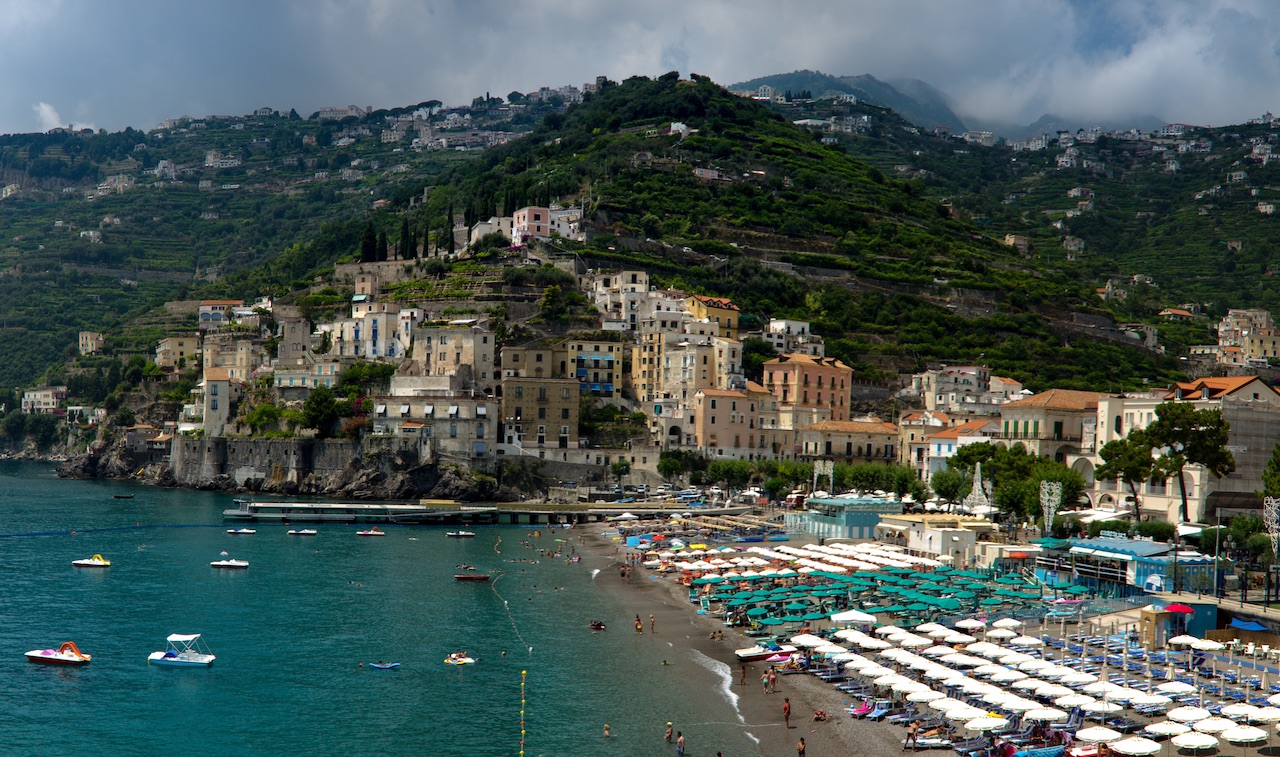 Minori, Amalfi Coast, Italy
Looking for a scruffier and a genuine short break from Ravello - than head to Minori just 50-60 minutes steep walk from Ravello. With its atmospheric pedestrian shopping streets and noisy traffic jams did you know that Minori as per archaeological findings was the oldest inhabited site on Amalfi Coast?

Minori does have spectacular ruins especially the Villa Marittima Romana, one of the most important Roman archaeological sites on the Amalfi coast. Minori has been a pasta powerhouse since centuries and its restaurants are popular haunts on Amalfi Coast itineraries.