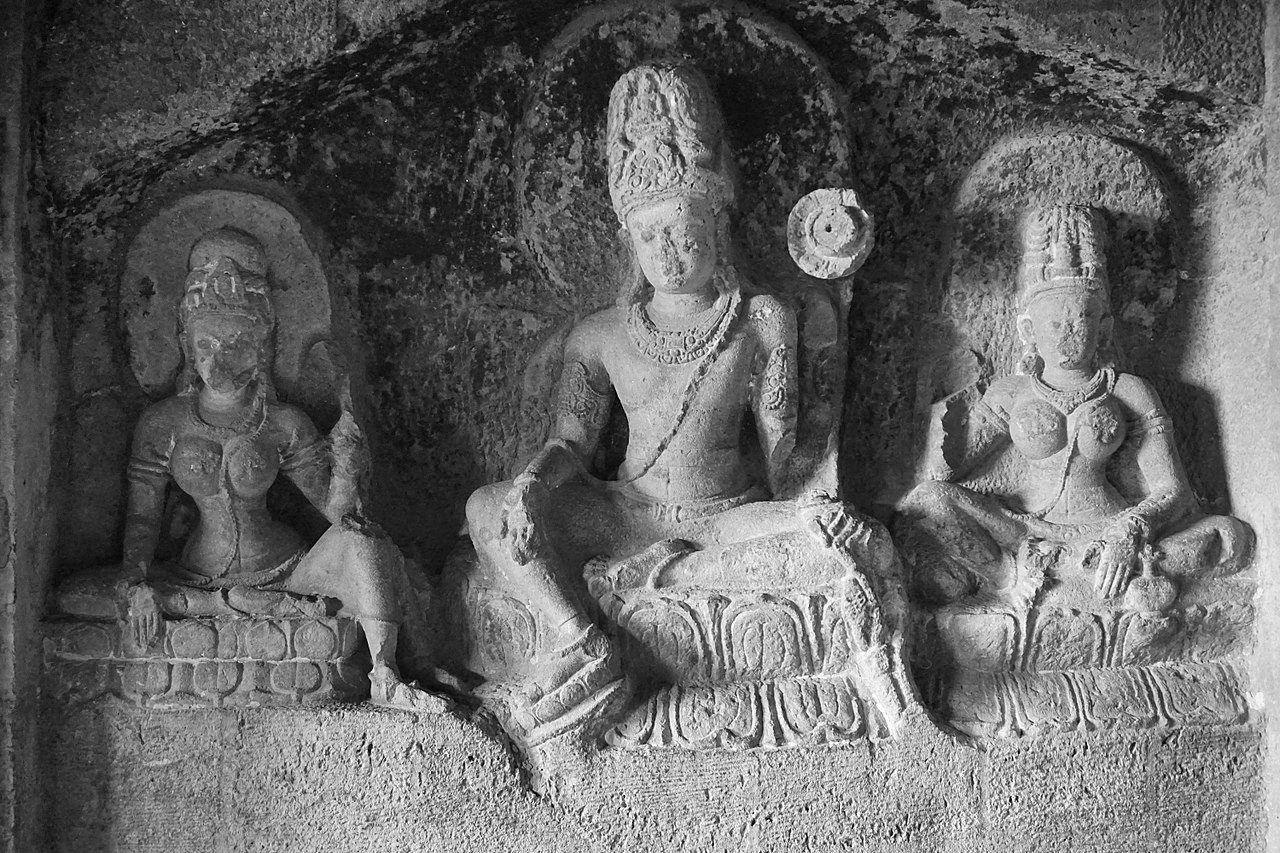 Bodhisattva, Buddhist Cave 12, Ellora Caves, Maharashtra, India
Ellora is one of the Buddhist sites in India where we get to see the Ashta Bodhisattva mandala - (Buddha is encircled by bodhisattvas like Avalokitesvara, Vajrapani, Maitreyi, Manjushri, amongst others). Worship of mandalas in Buddhism, where the Buddha and Bodhisattvas are worshipped through specific designs is important.

The presence of forms Shakti in Cave 12 where you see sculptures of Tara, Bhrikuti, Janguli, Chunda amongst others - suggesting that by 7th century female goddesses had occupied a significant place in Buddhism and were worshipped alongside Bodhisattvas.

In this partial frame we find Bodhisattva Avalokitesvara and Bodhishakti Tara at Buddhist Cave 12 of Ellora.

Ellora Caves located in Aurangabad district, Maharashtra, India is recognized by UNESCO as a World Heritage Site. How to reach Ellora Caves?