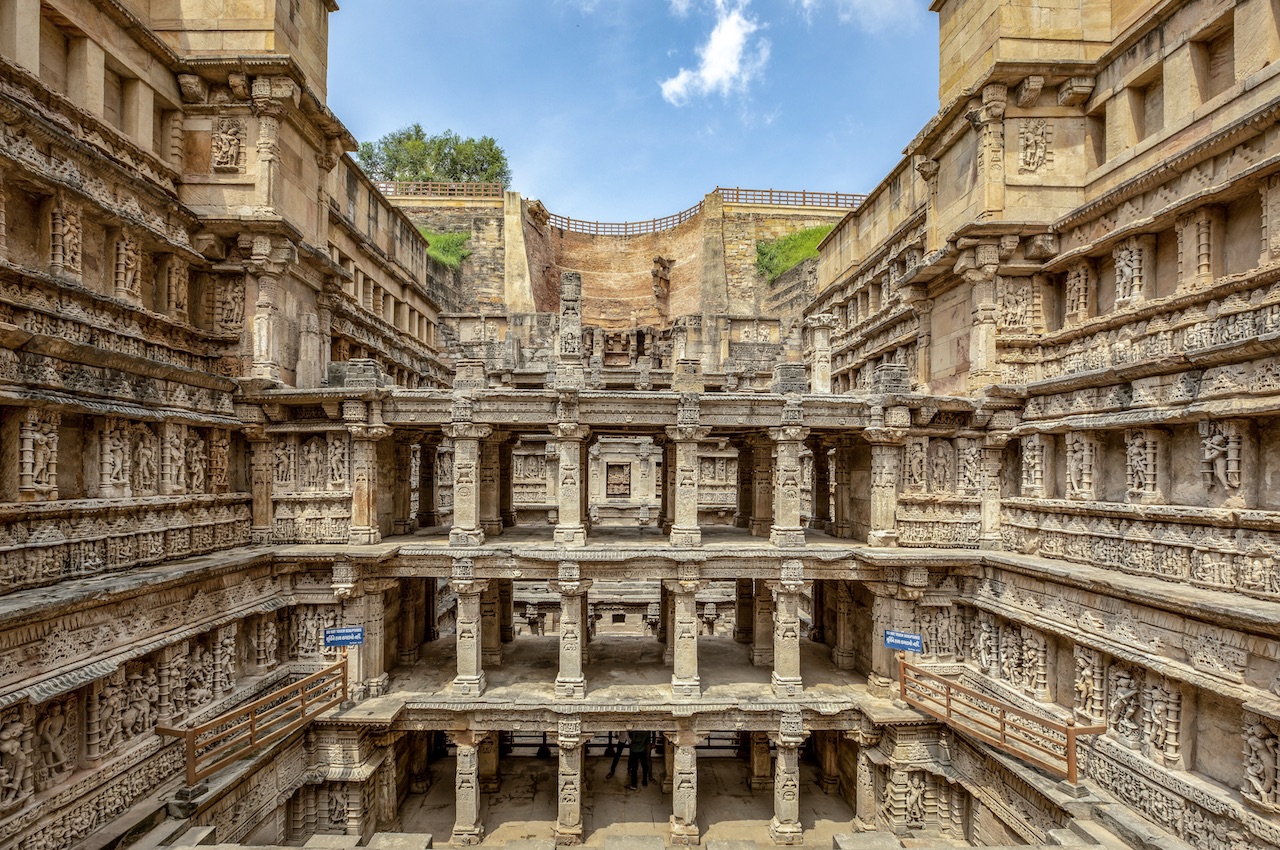 Rani Ni Vav, Patan, Gujarat, India - A UNESCO World Heritage Site
Ornate and magnificent Rani Ki Vav was built in the early 11th century, by Queen Udayamati. It was once flooded by the Saraswati river and was re-discovered in the 20th century.

Be it walls or balustrade, columns or arches every single inch is covered in exquisite carvings devoted to Hindu god Vishnu and his many avatars. It almost seems to have been designed as an inverted temple highlighting the reverence of water, divided in seven levels with ethereal sculptural panels of mythological imagery.

Rani Ki Vav is located in Patan which is at a distance of about 121 km from Ahmedabad and is a UNESCO World Heritage site.