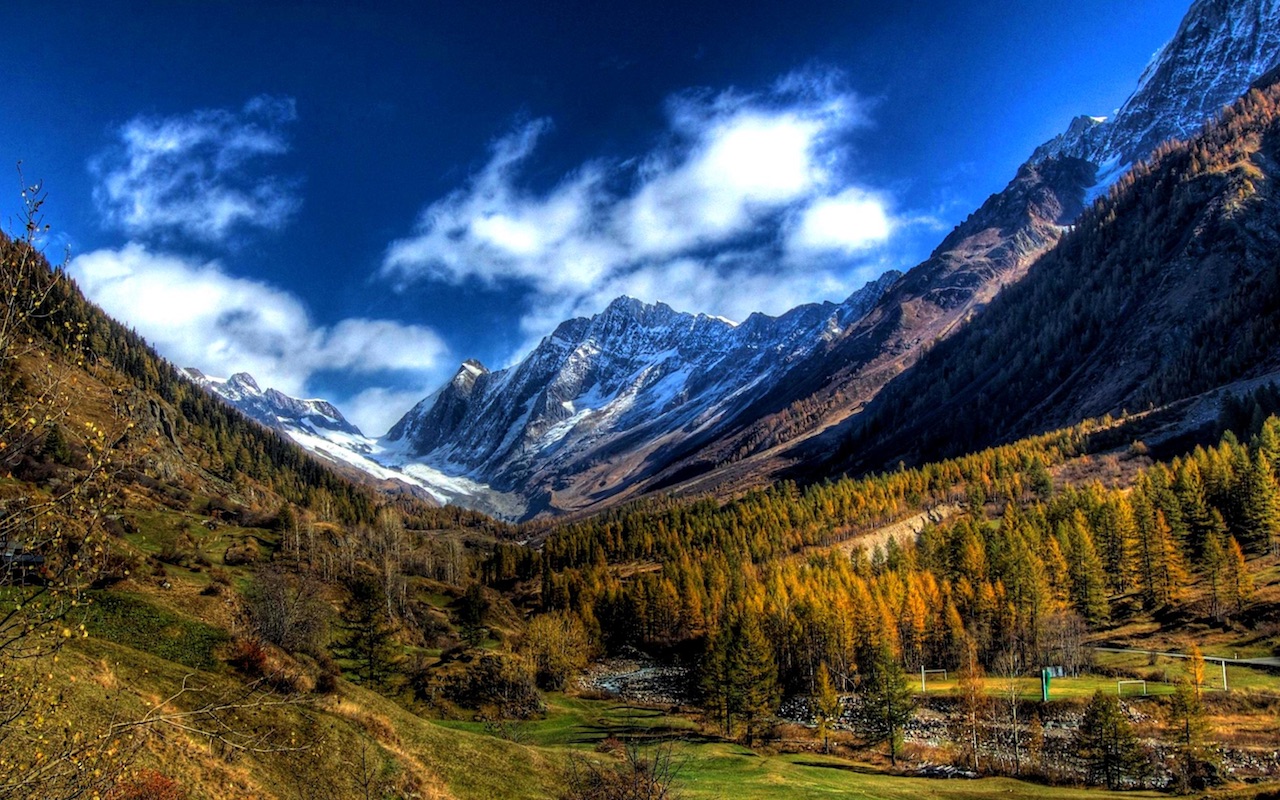 Lotschenlucke pass, Switzerland
The Lötschenlücke is a high mountain pass of the Bernese Alps, connecting the Lötschental to the valley of the Aletsch Glacier in the canton of Valais. (Source Wikipedia)

It is surrounded by 3,000 meter high mountains, including the Bietschhorn, the Hockenhorn, the Wilerhorn and the Petersgrat.

The Jungfrau-Aletsch Protected Area is the most glaciated area in the Swiss Alps, and was declared a Natural World Heritage Site by decision of UNESCO, along with southern and eastern parts of the Lötschental.