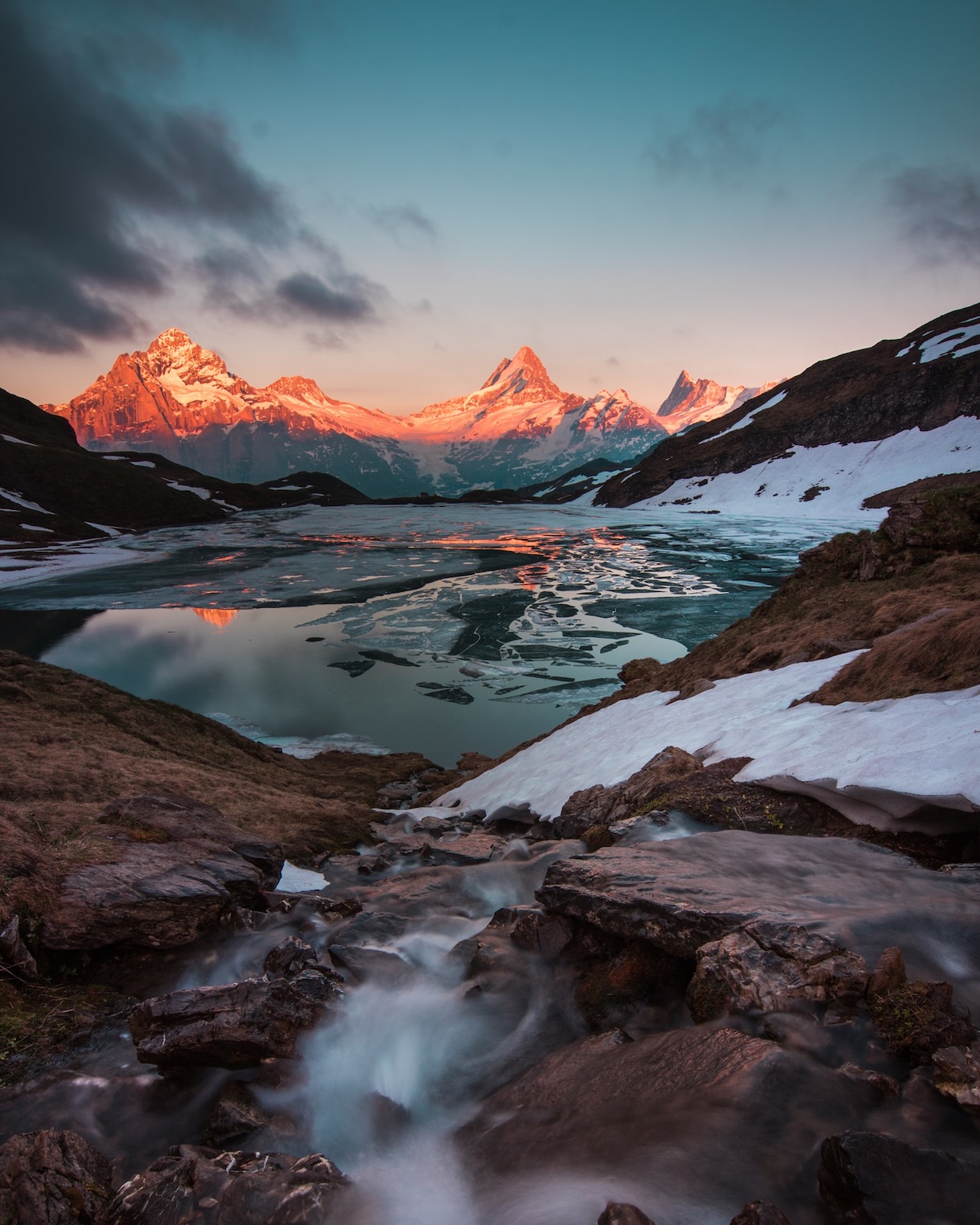 Bachalpsee, Grindelwald, Switzerland
To reach Bachalpsee from Grindelwald you will need to take a cable ride and than a brisk walk.

The Gondola cableway station is right in the main street of Grindelwald - post the approximate half hour ride up - to take you to 'First Grindelwald' — which is the starting point for many hiking trails - from there walking towards Bachalpsee is simple - with a few uphill stretches and a bit downhill - it does end in panoramically mesmerizing views of snow-capped mountains and the alpine lake.

How to reach Grindelwald by train?
You can get international train connections to Interlaken-Ost - from there you change trains to the BOB (Berner Oberland Bahn) - train which will take you to Grindelwald.

The best time to visit Grindelwald is in the summer (June to August) or during the autumn months (September to November) especially if you like being active or simply walking.