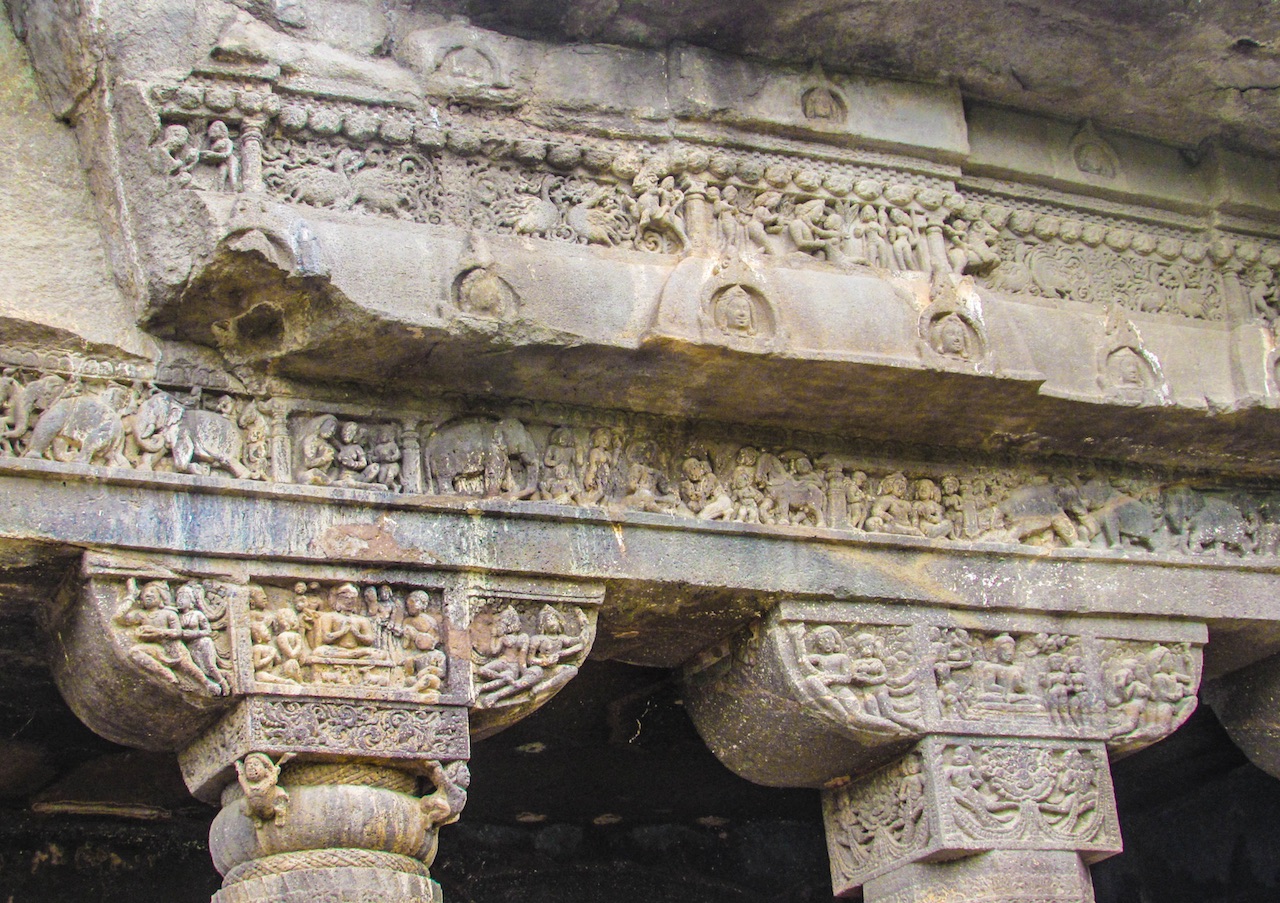 Columns at Ajanta Cave 1, Maharashtra, India
Do spend a few moments reflecting on the ornamentation over the exterior of Cave 1 as it has one of the most embellished sculpted façades with many carved panels on columns and ridges. The decorative motifs on the porch are interspersed with scenes carved from Buddha's life, interspersed with Meditating monks, Apsaras, and even Lions, Elephants, Horses and Bulls.

Ajanta Caves located in the Aurangabad district, Maharashtra, India is a World Heritage Site recognized by UNESCO. How to reach Ajanta Caves?