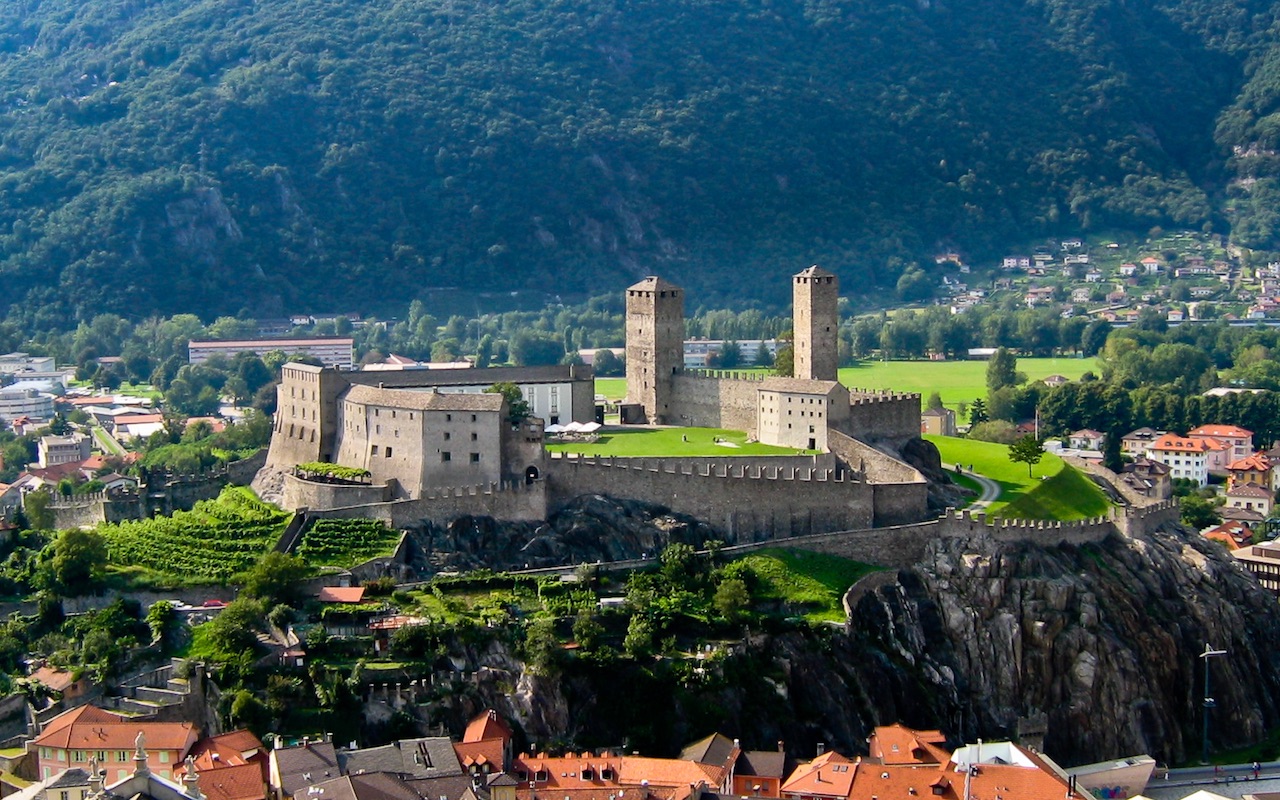 Castles of Bellinzona, Castelgrande, Switzerland
The Castles of Bellinzona perched on the Alpine foothills - this group of three castles - one in the frame is Castelgrande and the other two are Montebello and Sasso Corbaro encircled by their defensive walls are a UNESCO World Heritage Site.

How to reach Bellinzona by train?
Take a scenic ride to reach Bellinzona - opt for Gotthard Panorama Express, via Locarno, or choose the Bernina Express via Lugano.

Best time to travel to Bellinzona - Autumn (September to November) in Bellinzona is full of color - where as Summer (June to August) can be really hot with temperatures reaching 30°C.