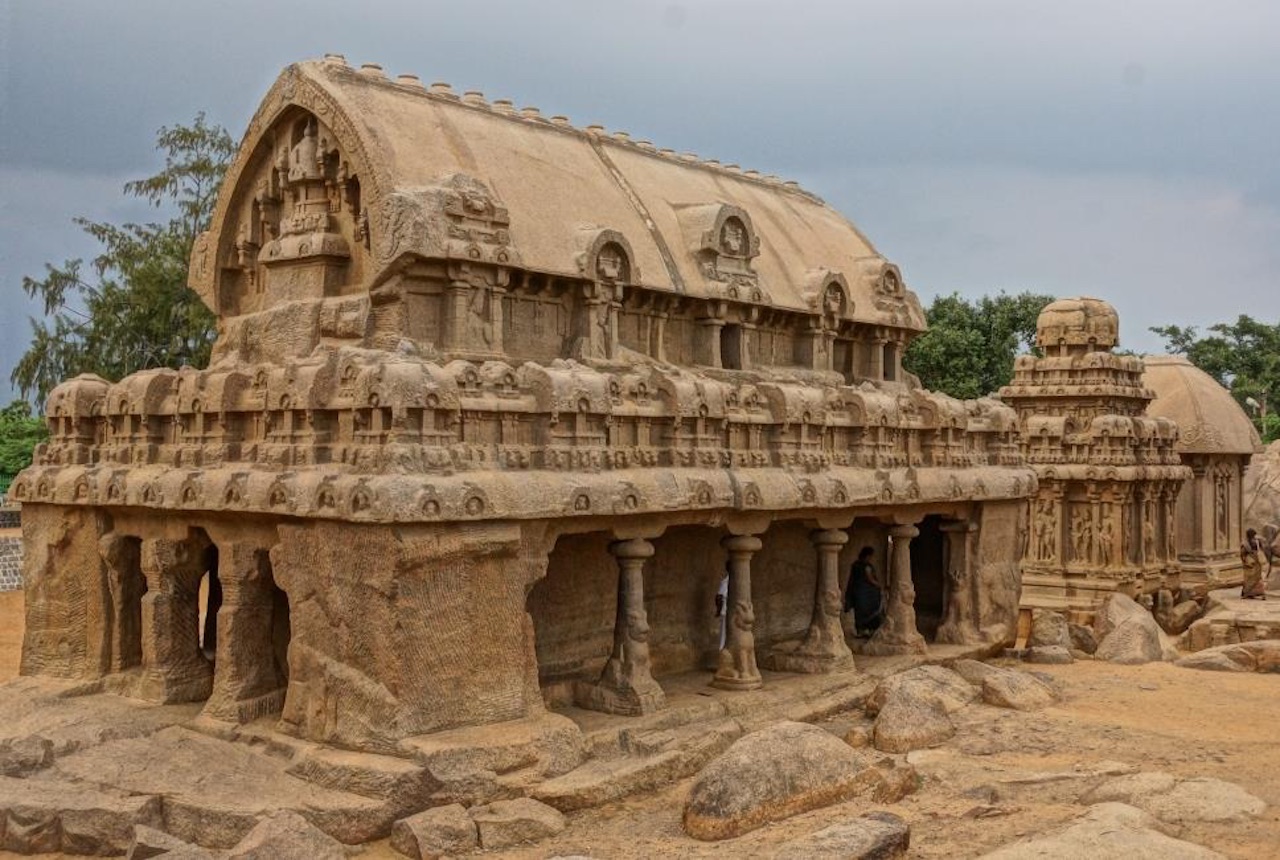 Bhim's Rath, Panch Pandav Rath, Mahabalipuram, Tamil Nadu, India
Bhima Ratha is the largest of all raths and has a longitudinal structure with a barrel roof and columned galleries on both sides.

Each of the panch raths are distinctly designed - each a monolith thus sculpted out of a single rock of granite and its plinth is north-south oriented with a slight slope.

Bhim's Rath, Panch Pandav Rath - along with other monuments at Mahabalipuram - is recognized by UNESCO as a World Heritage Site. How to reach Mahabalipuram or Mammallapuram?