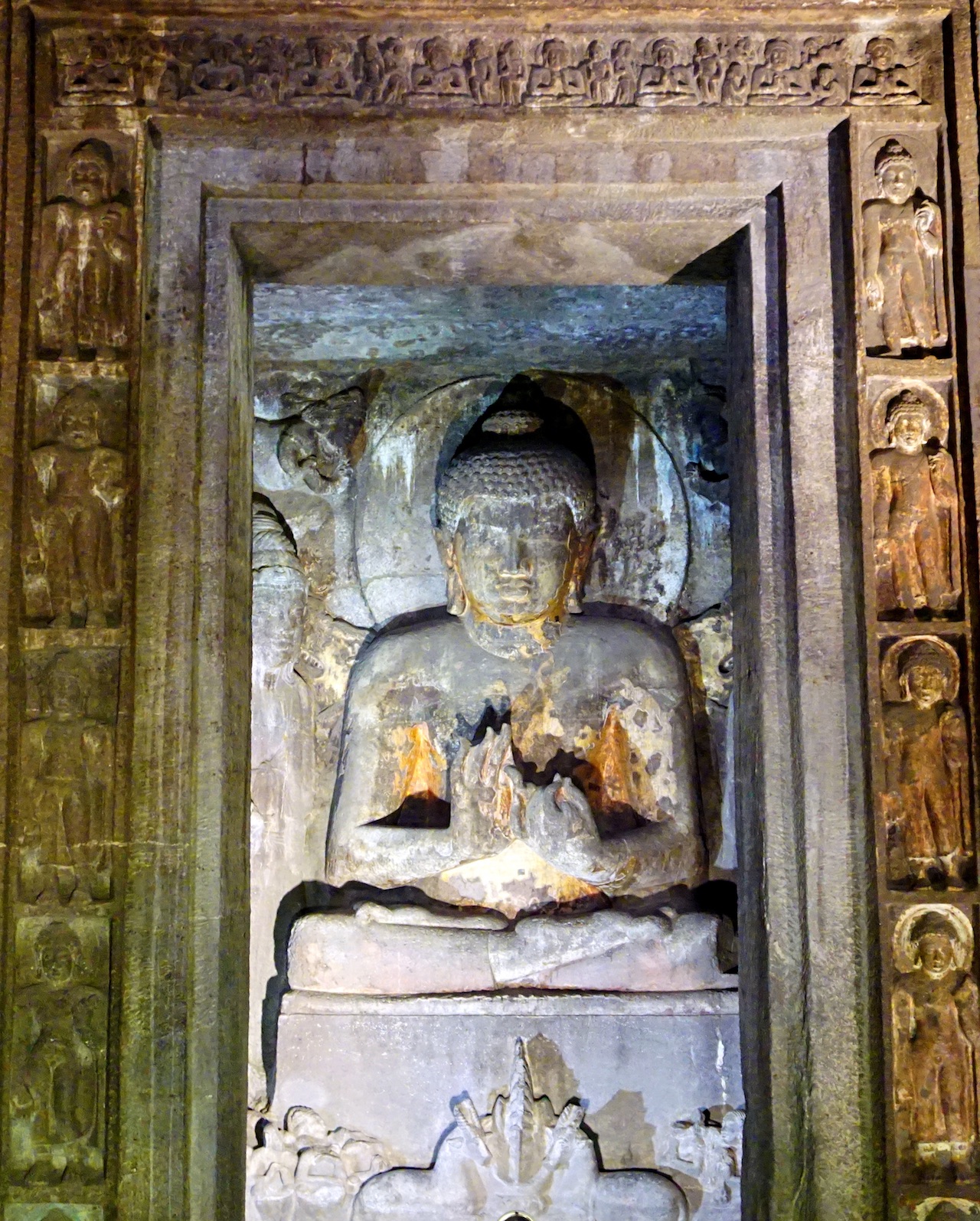 Buddha in Ajanta Cave 4, Maharashtra, India
Cave 4 is an unfinished Vihara that houses a mammoth image of the Buddha in preaching pose flanked by bodhisattvas and apsaras flying above. It has an exquisitely sculpted door frame and the rear wall of its verandah contains the panels of Avalokitesvara.

Ajanta Caves located in the Aurangabad district, Maharashtra, India is a World Heritage Site recognized by UNESCO. How to reach Ajanta Caves?