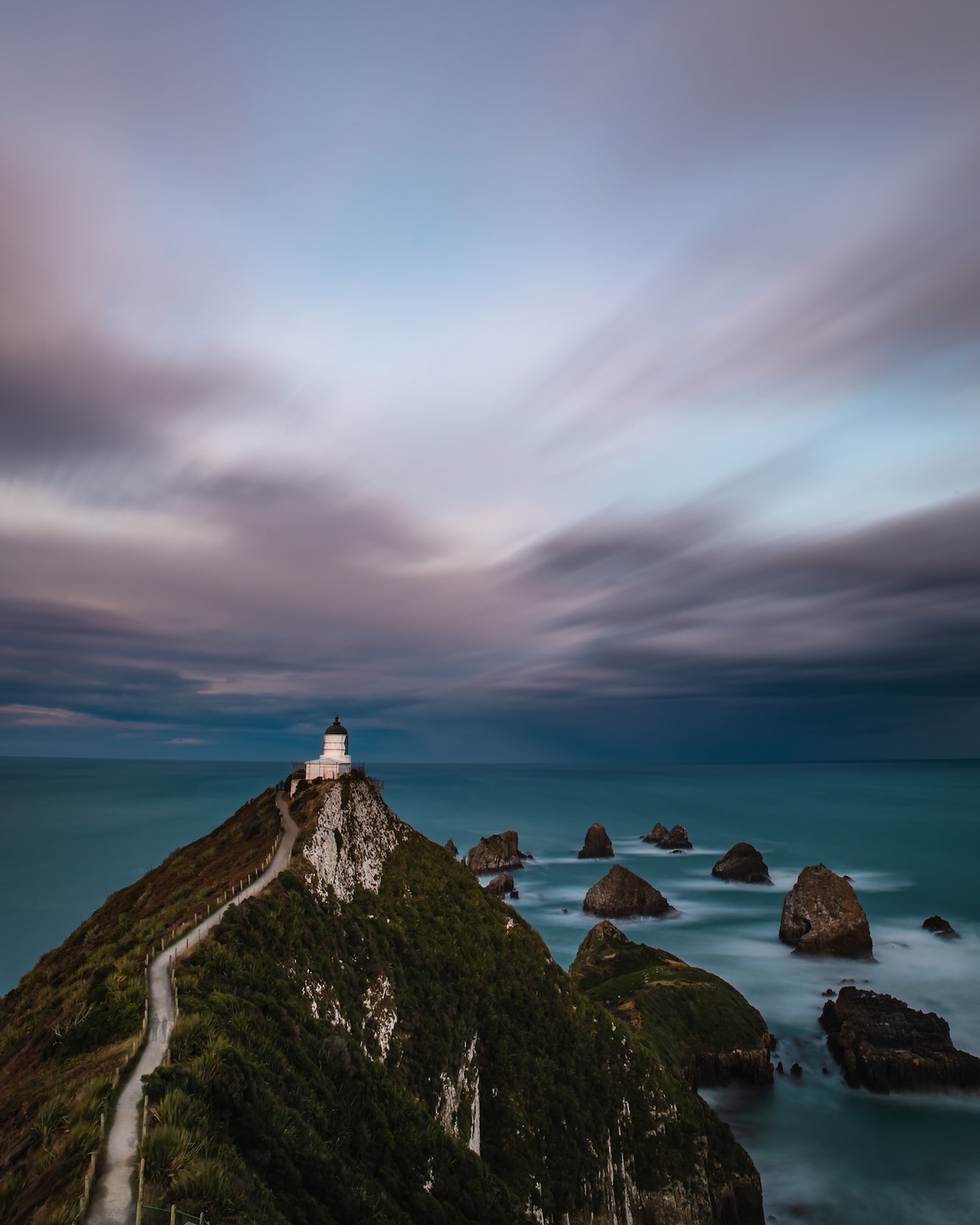 Ancient Nugget Point Lighthouse, Ahuriri Flat, New Zealand
Nugget Point is an iconic panoramic platform with one of New Zealnd's oldest lighthouses perched above the famous rocks named by Captain Cook because they looked like pieces of gold. (Source: newzealand.com)

A short stroll away the viewing platform near the old lighthouse delivers sensational views of the big blue thrashing waves. The area is home to some of the rarest penguins plus you could catch seals, sea lions or spoonbills. Many come in hope to catch dolphins in their upward spin. Needless to say the best scenes are created for you either early morning or at sunset.