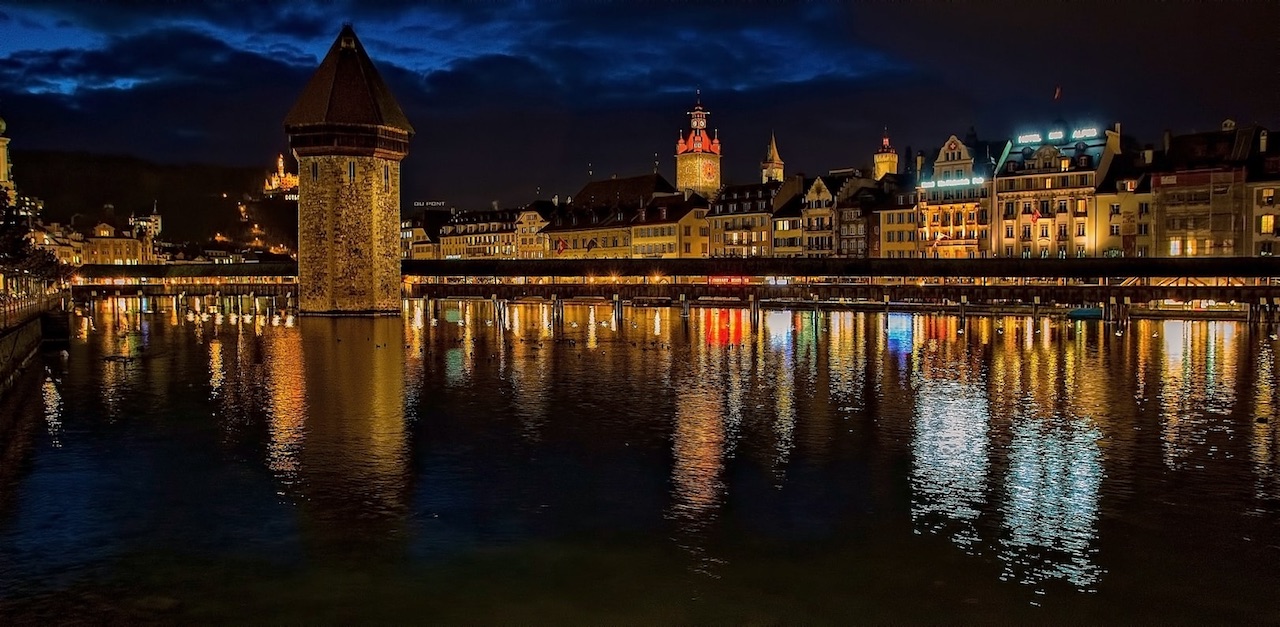 Lake Lucerne at night, Switzerland
Enjoy the evening light over Lake Lucerne, it's almost too picture-perfect - frame the the last layer of jagged Alpines intermingled with luminous Chapel Bridge, Water Tower, other monuments from its old town and modern architecture that fill this intriguing city.

How to reach Lucerne by train?
Lucerne is centrally located or bang in the middle of Switzerland, so you can reach it by rail from hoping in to a direct train from from Zürich airport - it just over an hour from Bern and Basel, and from Lugano in a few hours. Like most train journeys in Switzerland reaching Lucerne by train is amazingly picturesque.