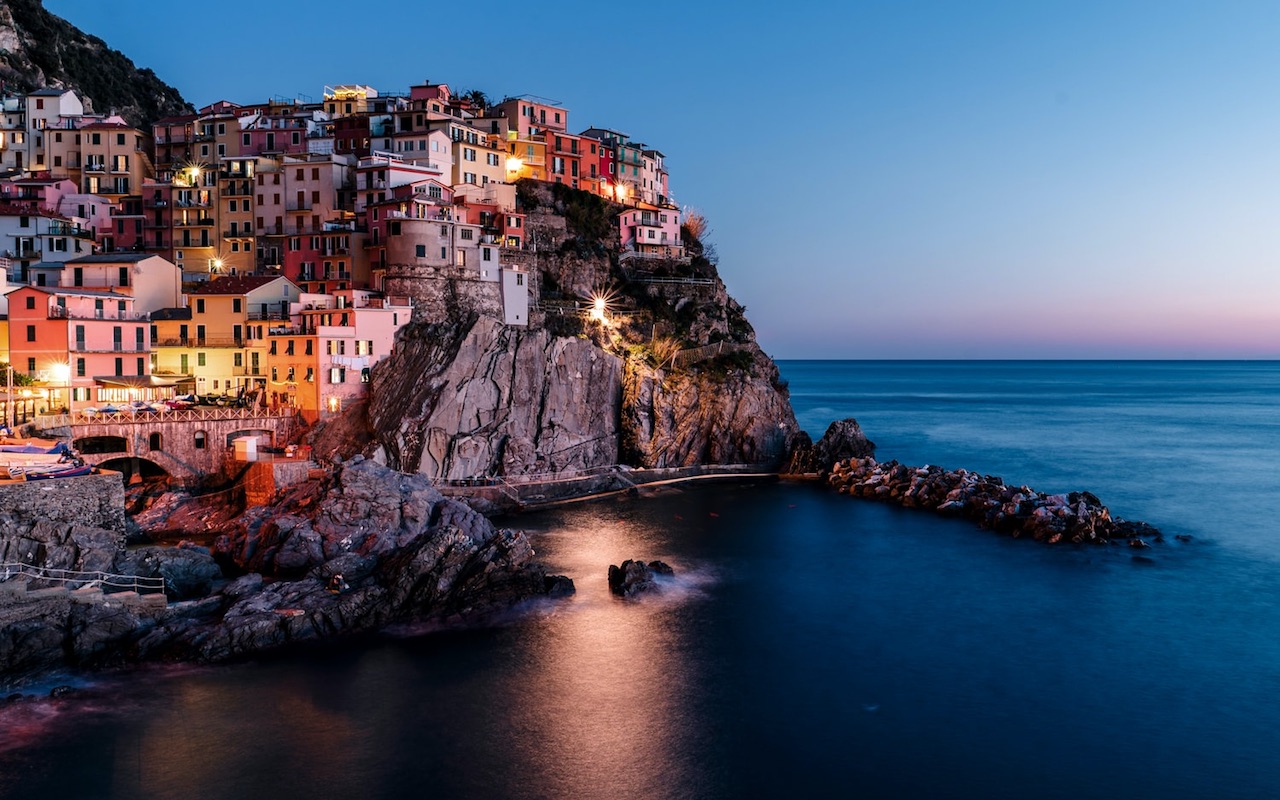 Manarola, Cinque Terre, Italy
Devoid of traffic lights or cars Manarola is hands-down one of Europe's most photogenic and picturesque villages.

Manarola a tiny village on the Cinque Terre coastline - is characterized by its brightly and multi-colored houses resembling an artist's palette - it is built on the edge of the cliffs overlooking the Ligurian sea. You must spare time to check the sweeping views of Manorala and other villages when you reach the Church of San Lorenzo, that is in itself stunning both in and out.

You could opt to walk or ride a shuttle bus to get around Manarola and it is up to you to either spend a day enjoying the cheerful mediterranean colors that spring out of the cliffs, turquoise waters lapping at its shore. Or settle in for a few nights wandering down winding narrow streets, and hiking paths connecting the various fairytale villages offering apart from jaw dropping panoramic views also options to snorkel or kayak.