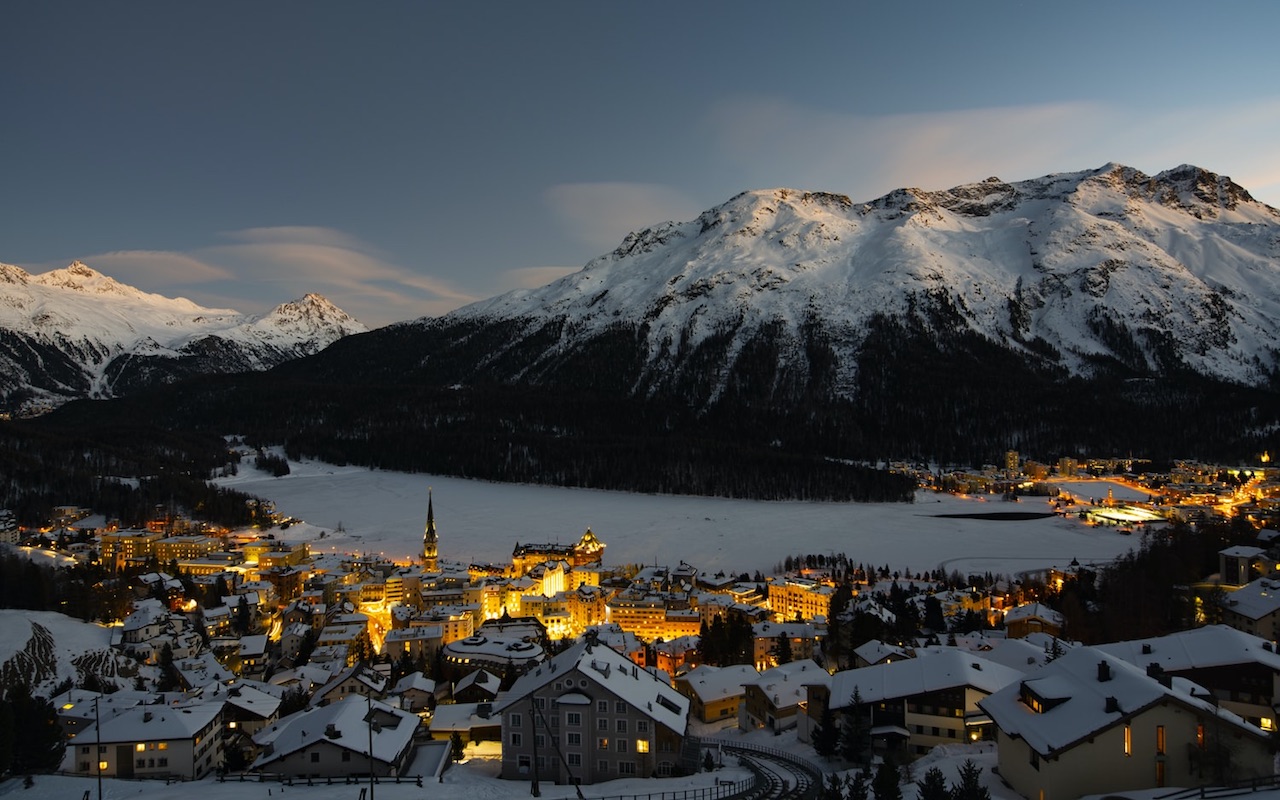 St Moritz @ night, Switzerland
It seems night is as romantic in St. Moritz as the day with surrounding mountains cloaked in darkness, - the night skyline is dotted with the colorful lights of the many lounges, cafe's, restaurants and bars that twinkle like stars throughout the Alpine metropolis.

How to reach St. Moritz by train?
The most scenic journey would be to take either the Glacier Express or the Bernina Express to St. Moritz, which travel along a UNESCO World Heritage railway line.

If arriving via Zürich Airport, you will need to change a couple of trains to reach St. Moritz in about four hours. First change would be at Zürich Hauptbahhof (the central station) and the next at Chur, where you transfer to a narrow-gauge Rhaetian Railway line.