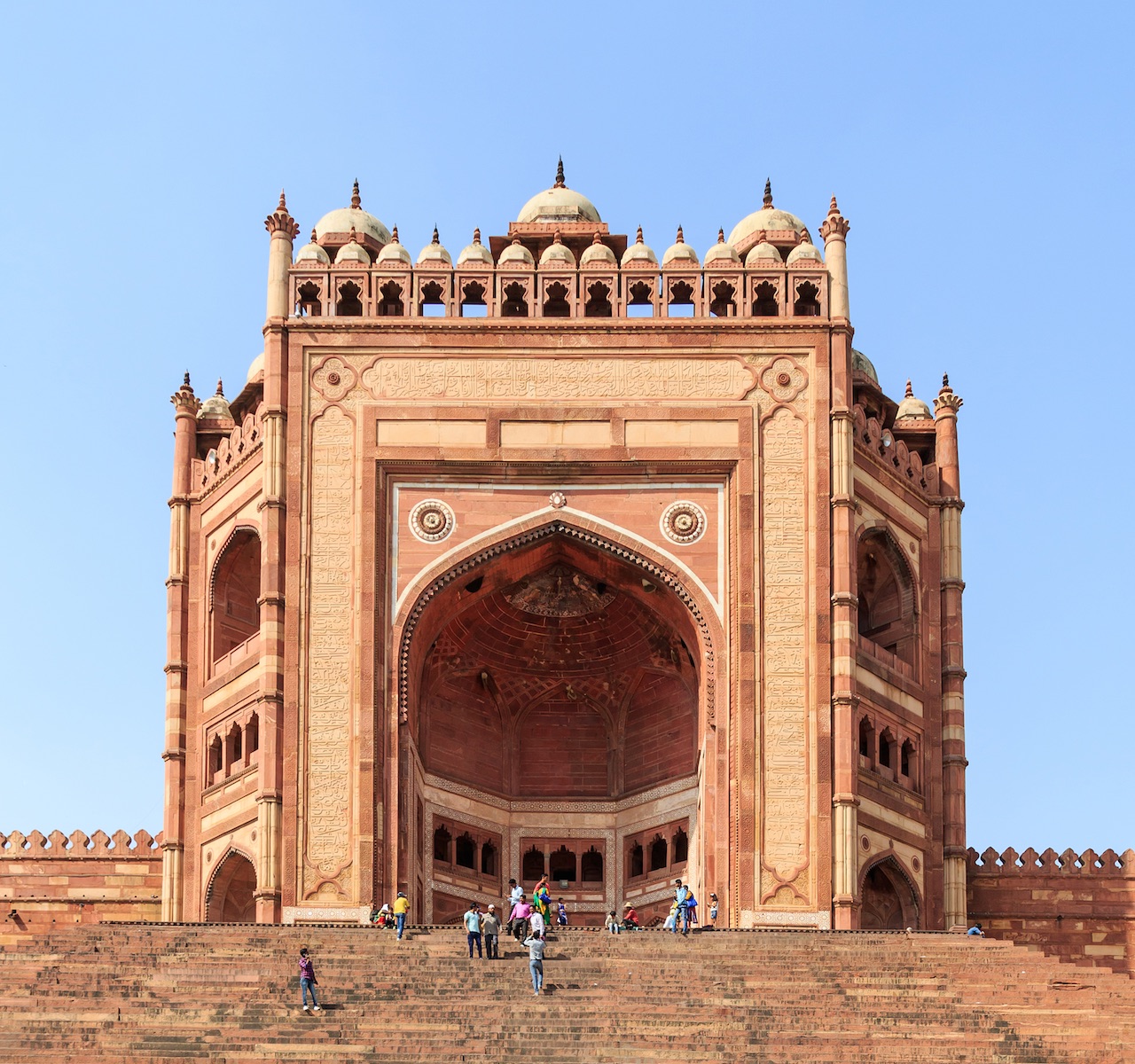 Fatehpur Sikri Buland Darwaza, Agra, Uttar Pradesh, India - A World Heritage Site recognized by UNESCO
Fatehpur Sikri founded as the capital of Mughal Empire in 1571 by Emperor Akbar - and was so named as the 'City of Victory', to commemorate Akbar's victory in Gujarat in 1573. How to reach Fatehpur Sikri via Agra?

Buland Darwaza is the mammoth south wall - the main entrance to Jama Masjid in Fatehpur Sikri. Riveting note - Buland Darwaza was not a part of the original design of the Jama Masjid, it was constructed by Akbar to celebrate his conquest of Gujarat in 1573.