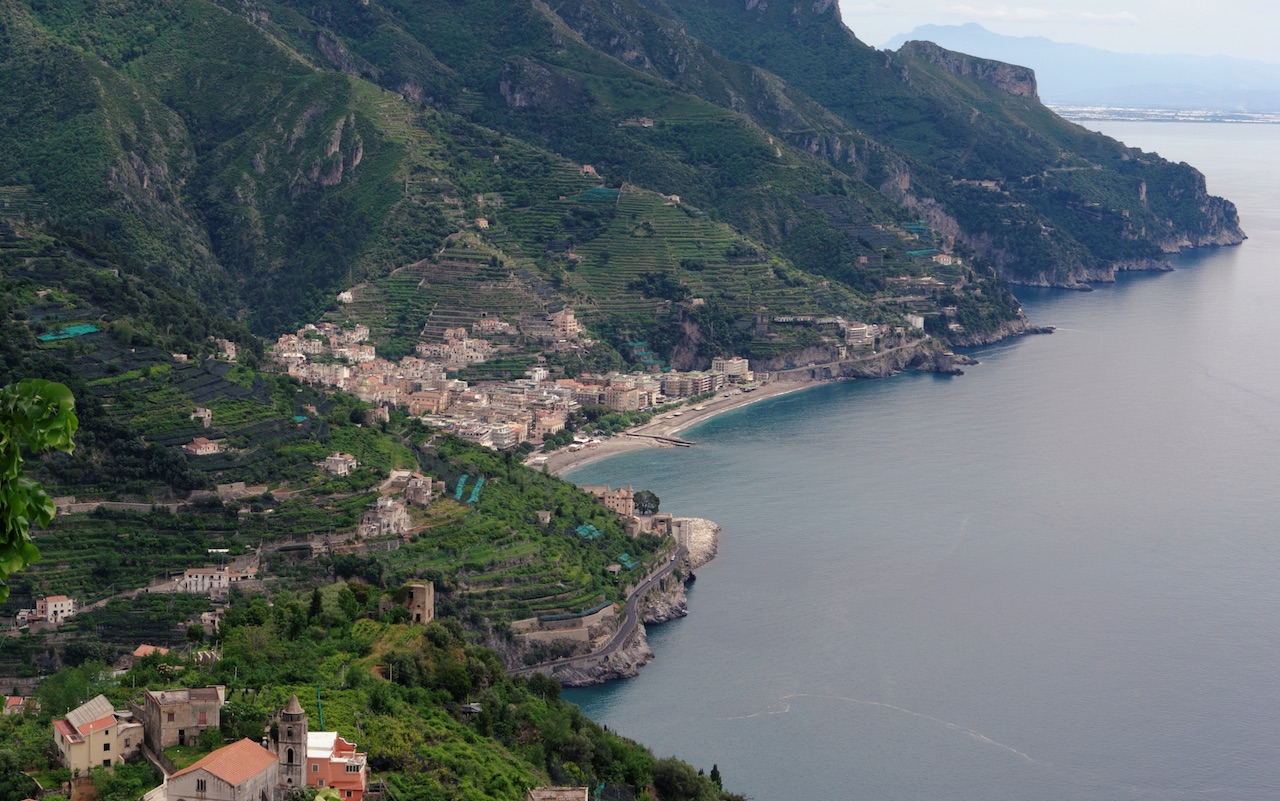 Maiori, Amalfi Coast, Italy
With a shrouded mystical history Maiori is well known today as it has the longest beach on the Amalfi Coast and much of it has been rebuilt and restored as medieval Maiori was washed away in the floods.

Worth your time in Maiori are the Sanctuary of Santa Maria delle Grazie that dates back to year 596 and the church of Santa Maria a Mare built in 12th century that hosts a wooden sculpture of the Madonna with Child of the 15th century.

Alternatively you may want to take a boat ride from Mamori to explore the spectacular sea cave called the Grotta di Pandora.

The Grotto Pandora is embellished with fairy outline of stalactites and stalagmites that make a spectacular statement around the emerald waves.

Note - a day trip to Capri from Maiori is possible during summertime as ferry services work only during the summer.