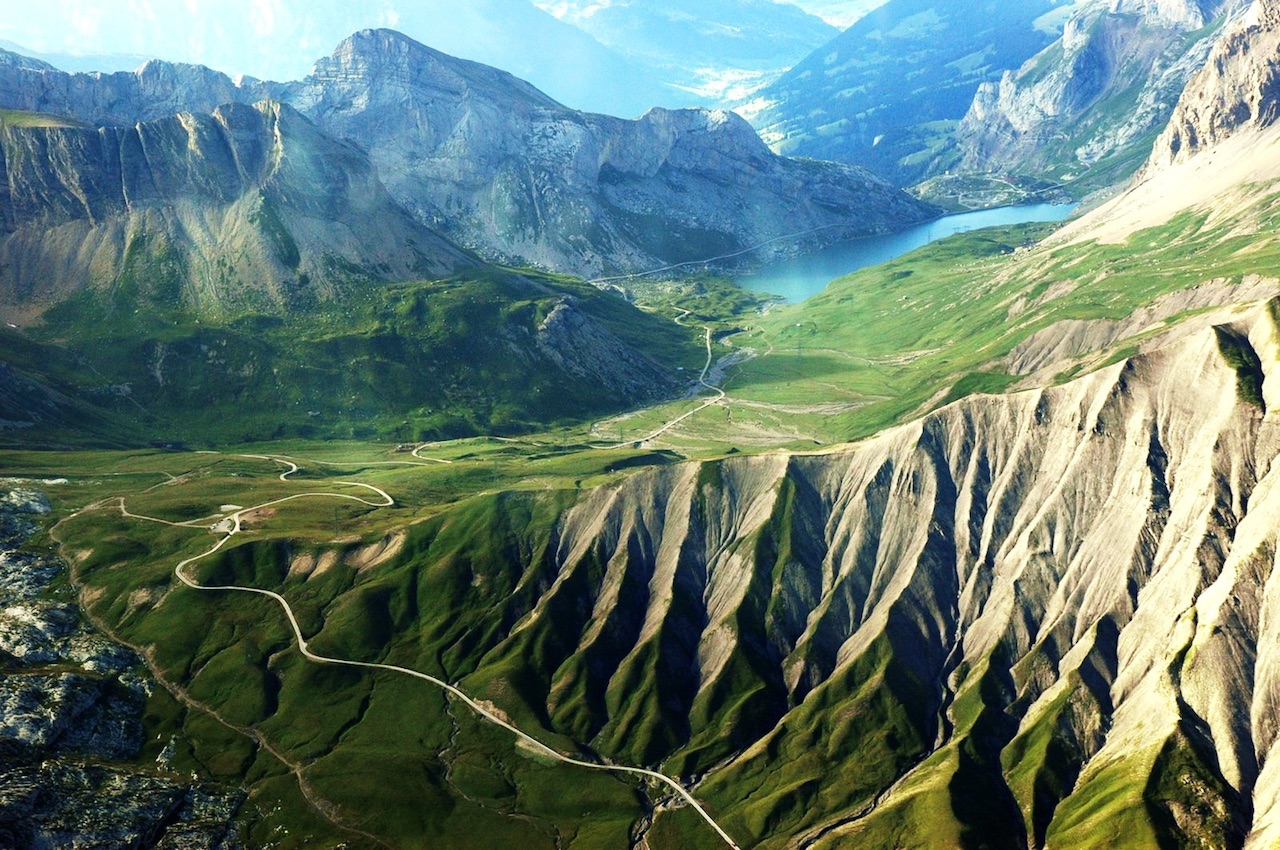 Sanetsch Pass, Switzerland
The Sanetsch pass is one of those places that you hardly hear of! Picturesque trails that meander around the Rhone valley right through the vineyards - it's located in the Valais region which is Switzerland's famous wine-producing region.

How to reach Sanetsch pass by train?
Take the train to Sion then a Postbus which would take you directly to Sanetsch pass - takes about 2 hours. Or you could reach Gsteig via Gsaadt and take the cable car (between June and October) that climbs directly to Sanetsch.

No matter what is the forecast carry warm clothes as in the Rhone valley - temperatures can drop more than 15 degrees during the ascent.