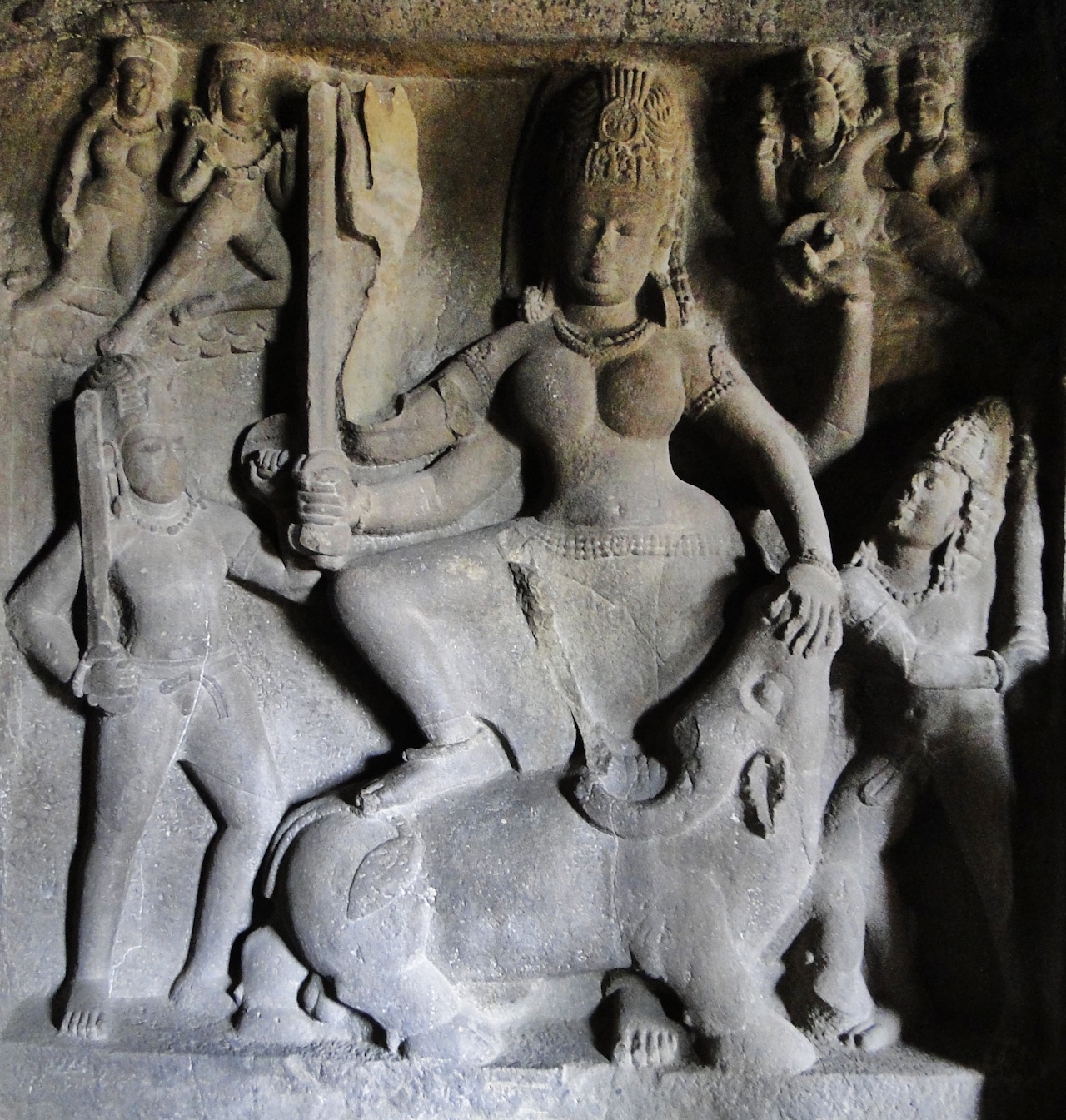 Mahishasurmardini Durga, Hindu Cave 21, Ellora Caves, Maharashtra, India
This sculpted panel narrates the story of Durga as Mahishasurmardini where Durga as the dynamic Prakriti or nature destroys the evil.

In the carved scene Durga is trampling Mahishasur who is represented both with the animal head as well as the human form of the demon. It is believed that - at the request of Brahma both Vishnu and Shiva breath out angry flames from their mouth and Durga appears from the fire in a beautiful and aggressive form.

Another carved panel of Mahishasurmardini Durga at Ellora has her seated on the lion is an ardhaparyank-asana in fight with Mahishasur. She is holding a bow in one of her hands with the other hand, she is discharging the arrows. Her other arms carry weapons like Sula-trident, Khadaga-sword and Khetak-shield.

Ellora Caves located in Aurangabad district, Maharashtra, India is recognized by UNESCO as a World Heritage Site. How to reach Ellora Caves?