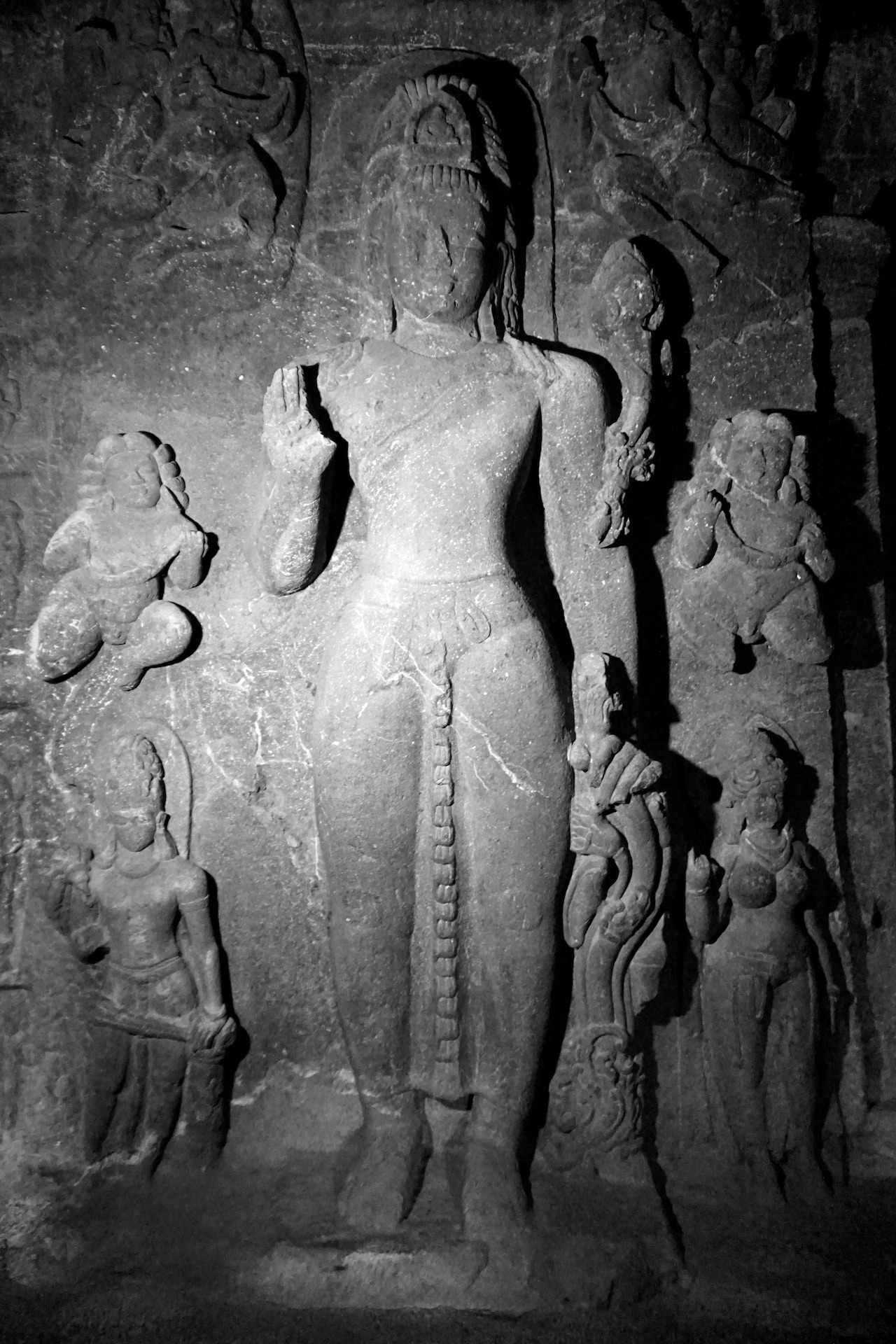 Bodhisattva, Buddhist Cave 2, Ellora Caves, Maharashtra, India
Ellora has 12 Buddhist Caves that are multi-storied structures literally sculpted into the mountain face - and 11 of which are viharas or monasteries with prayer halls, living and sleeping units including kitchens. The viharas have large, small and intricate sculptures and carvings of many buddhist deities including bodhisattvas and Gautama Buddha.

Frame is from Buddhist Cave 2 at Ellora - you will find Padmapani holding a japmala and a lotus stalk. His robe is fastened round the waist by a string and he has a tiny image of Buddha carved in his head dress.

Ellora Caves located in Aurangabad district, Maharashtra, India is recognized by UNESCO as a World Heritage Site. How to reach Ellora Caves?