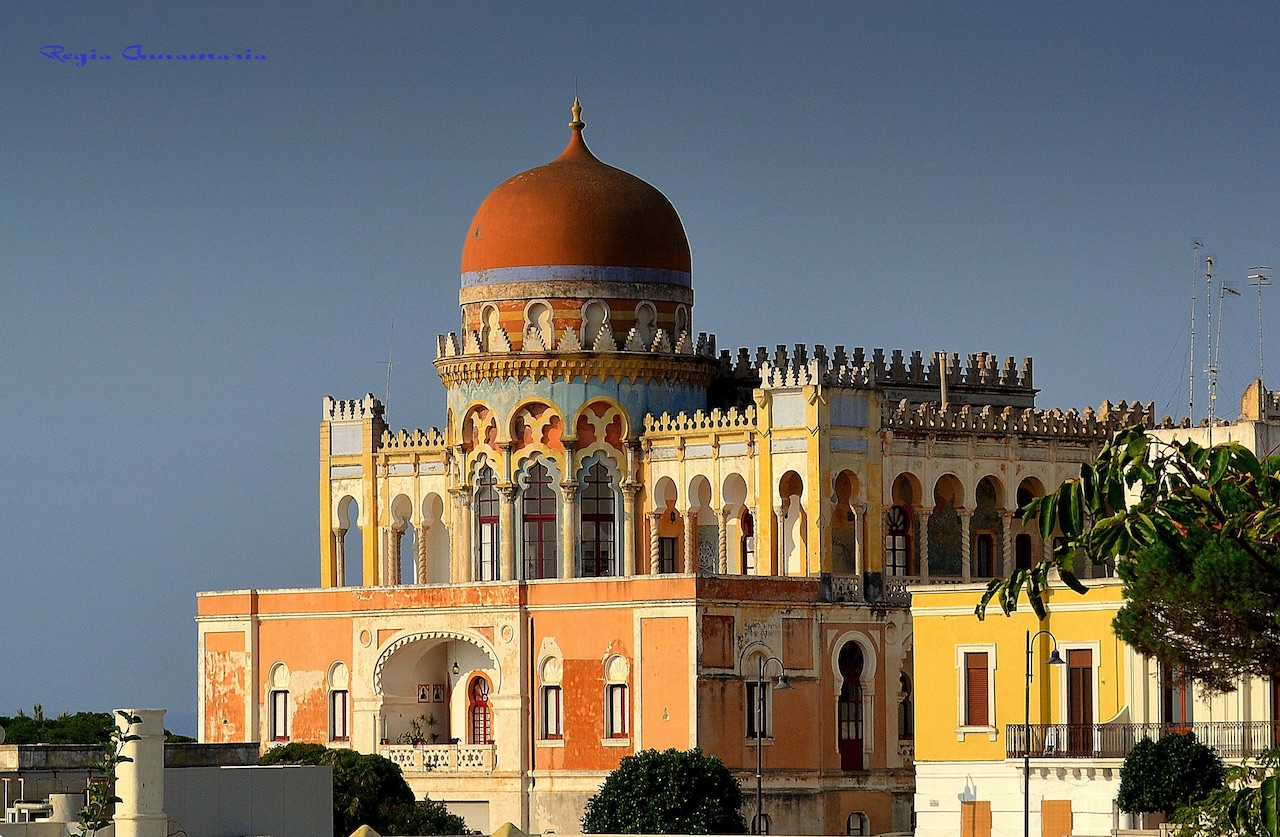 Santa Cesarea Terme, Puglia, Italy
Santa Cesarea Terme atop a rugged plateau overlooking the sea in Puglia is famous amongst Italians as its coast is punctuated with thermal springs, located in four natural caves or grottos along its cliff face. Do note that pathway through the woods will take you to higher side of the town, which boasts beautiful views of the Salento coast.
Frame is of Villa Sticchi (built between 1894 - 1900) which stands out with its eastern dome against the blue of the Adriatic Sea, and is one of the symbols of Santa Cesarea Terme and, with its oriental purple-red dome.