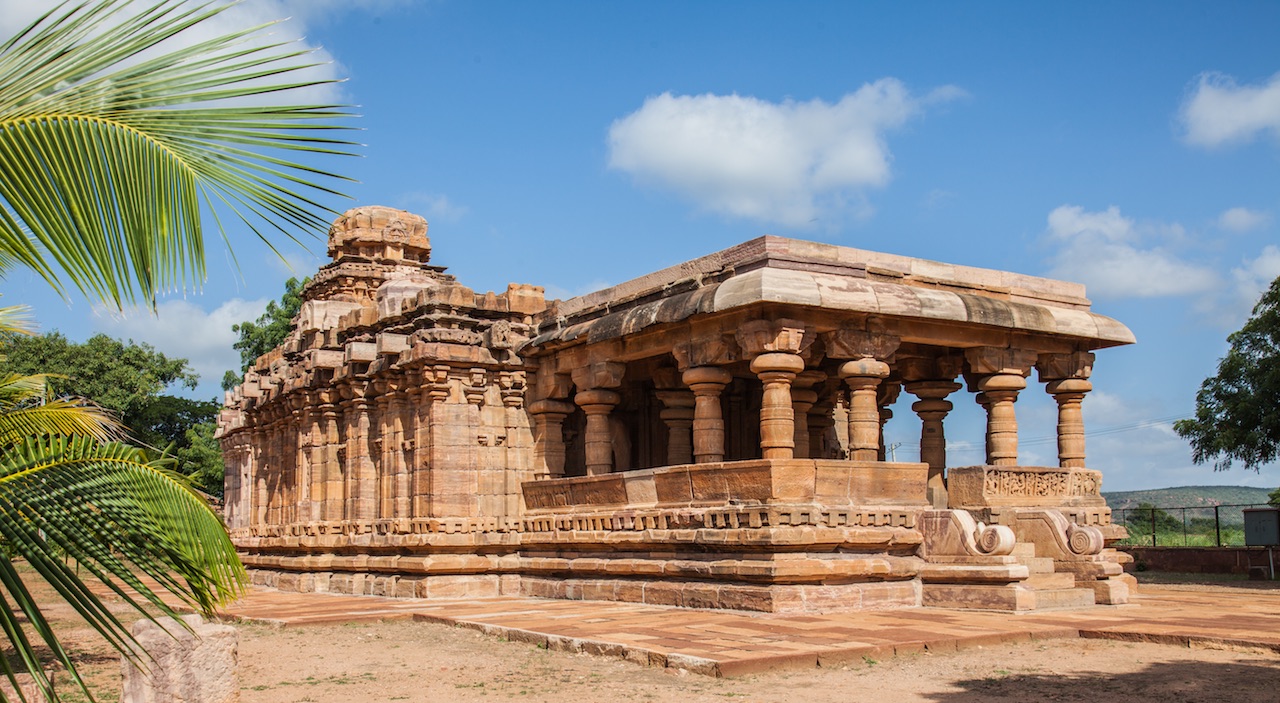 Jain Narayana Temple, Pattadakal, Karnataka, India
The Jain Narayana temple at Pattadakal built in the 9th century is made up of three-storeys with the two lower storeys being still functional. The garbha griha houses an image of Parsvanatha. The mandapa has seated Jinas in displaying various mudras in its narrow recesses and projections.

As per the Archaeological Survey of India there is evidence of an older large temple complex built in bricks and also a captivating sculpture of Tirthankara standing in samabhanga posture believed to be of the early Chalukyan period.

Jain Narayana Temple is part of the Pattadakal Group of Monuments an UNESCO World Heritage Site. How to reach Paṭṭadakallu?