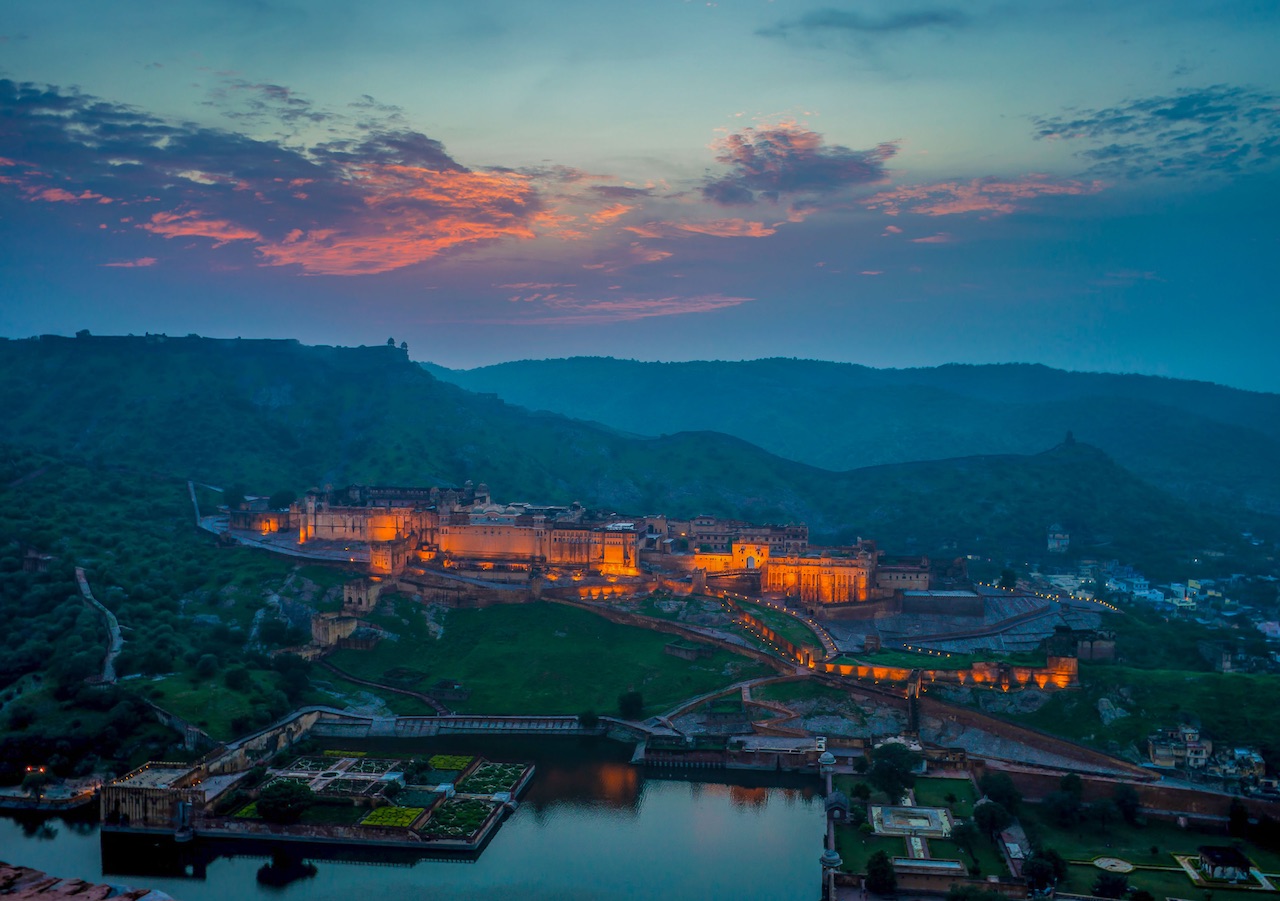 Amer Fort Rajasthan, India - A UNESCO World Heritage Site
With a legendary past encompassing more than seven centuries the artistic Amer Fort or Amber Fort is a hill fort which was originally built by the Meenas, and later ruled by Raja Man Singh I.

Popularly also referred to as Amer or Amber Palace this opulent structure built by Raja Man Singh I in the 16th century has a melange of both Hindu and Mughal styles. It is designed at four levels - you have the Diwan-e-Aam, the Diwan-e-Khas, the Sheesh Mahal and the Sukh Niwas. One is usually found spellbound by the magnificence of the palace that is made of red sandstone contrasted against white marble filled with carvings and paintings detailed by precious stones and even mirrors. How to reach Amer Fort or Amber Fort, Rajasthan, India?

The Amer palace is connected with the Jaigarh Fort by a subterranean passage that was meant to be used as an escape route in times of war.