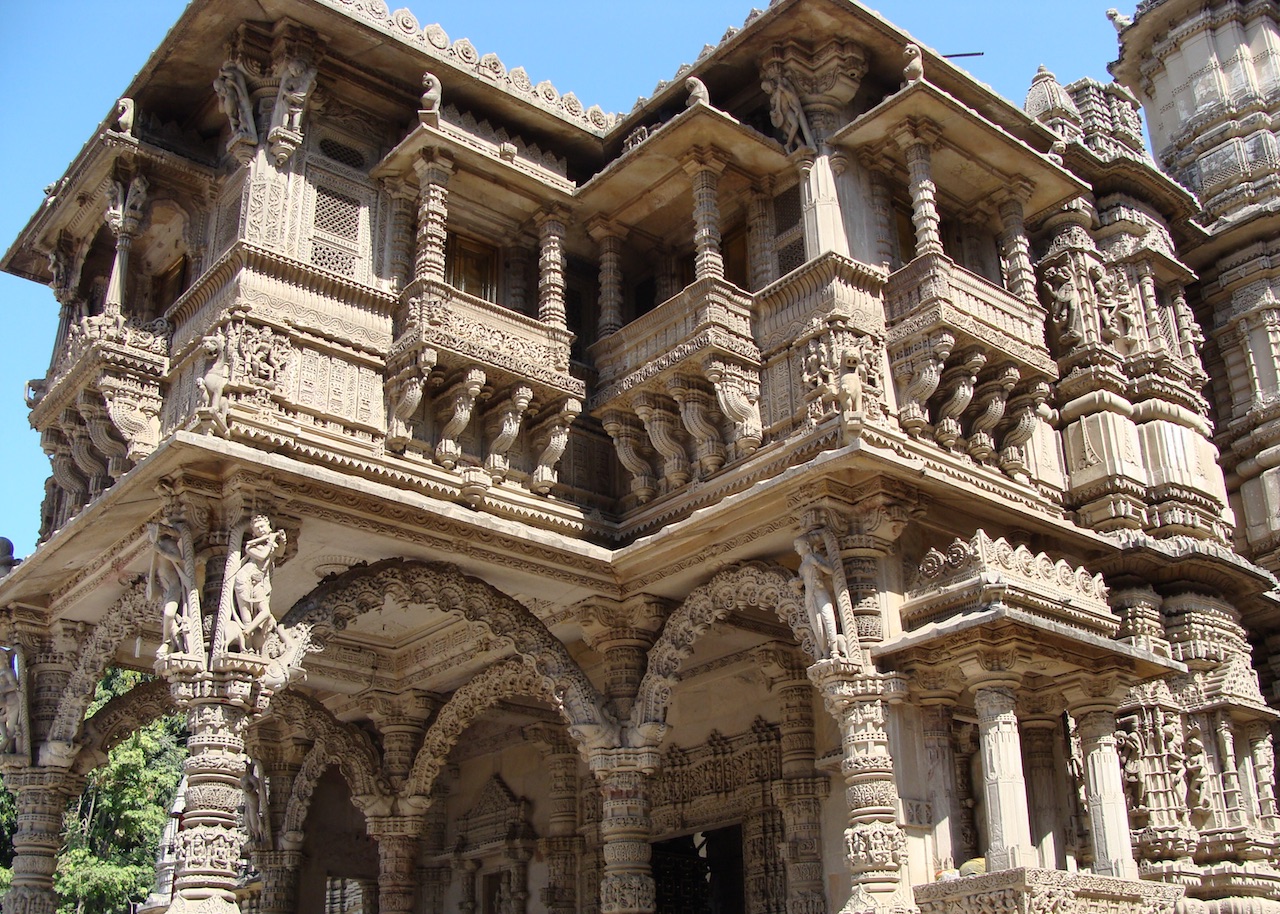 Hutheesing Jain Temple, Ahmedabad, Gujarat, India
The Hutheesing Jain temple's as described by Yatin Pandya, Architect and Historian in an article in DNA - is designed with a spatial sequence and architectural resolution - so devotees could converse one to one with the divine.

The pradikshana path or passage is created by a collonade and has a niche punctuating each inter-columnation that has tirthankara idols and whose presence throughout the journey helps conditioning the mind. The ascending journey after the pradakshina with rising shikhara profiles, religious inscriptions and decreased intensity of light creates an exalting journey into an individual perceptive experience.

The temple is also noteworthy for its traditional practices of rain water harvesting which has been kept alive till date.

Hutheesing Jain Temple is at distance of about 7 km km from Ahmedabad Airport.