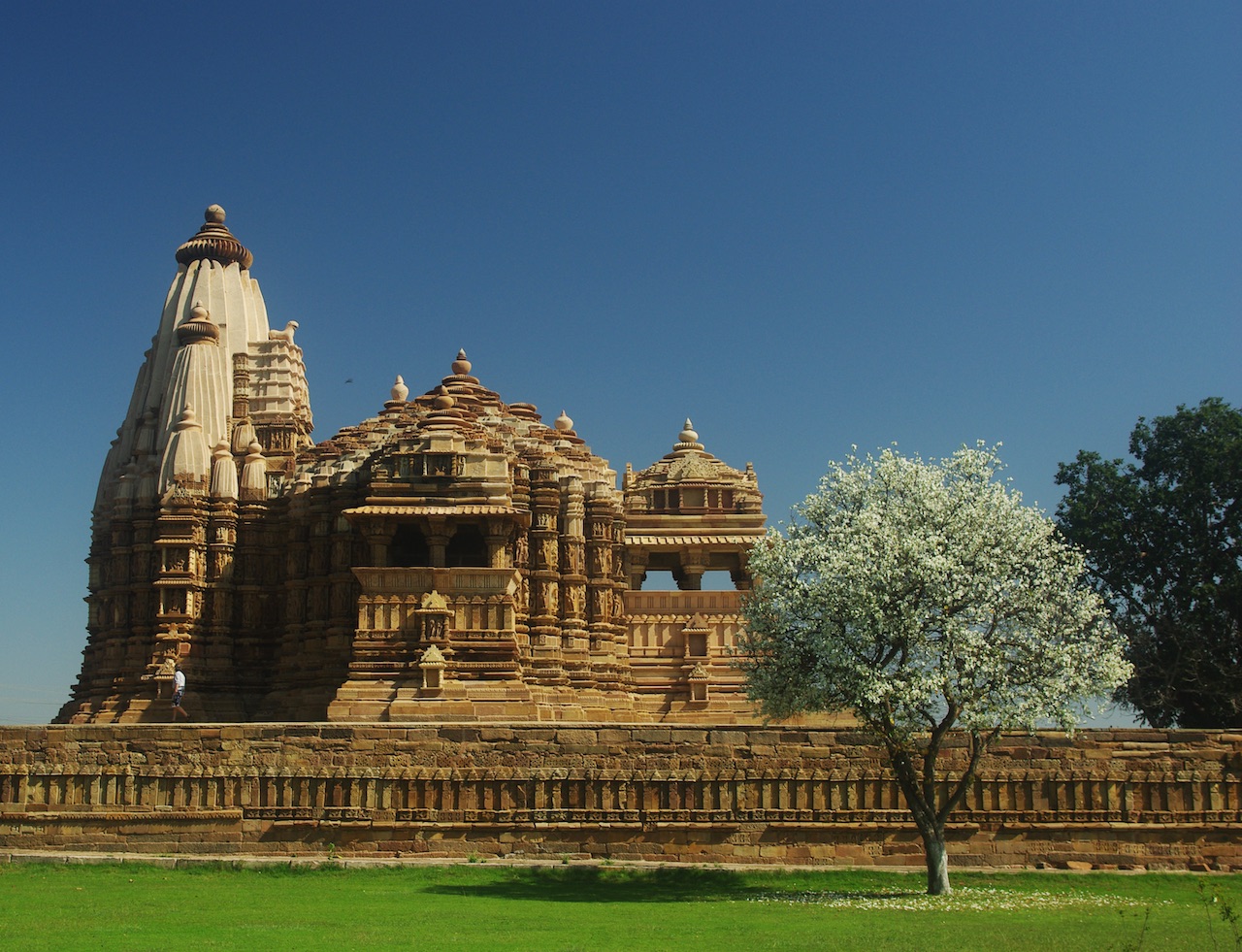 Chitragupta Temple at Khajuraho, Madhya Pradesh, India
Chitragupta Temple faces east or the rising sun and has an imposing deity – God Surya as high as five feet driving a seven horse chariot. The temple has some intricate carvings of Apsaras and Surasundaris (celestial nymphs), elephant fights and hunting scenes, figures of couples engaged in maithuna and a 11-headed Vishnu.

Architecturally, it is very similar to the nearby Devi Jagadambi temple.

Chitragupta Temple is a part of Khajuraho Group of Monuments found in Madhya Pradesh, India and is a World Heritage Site recognized by UNESCO. How to reach Khajuraho temple complex?