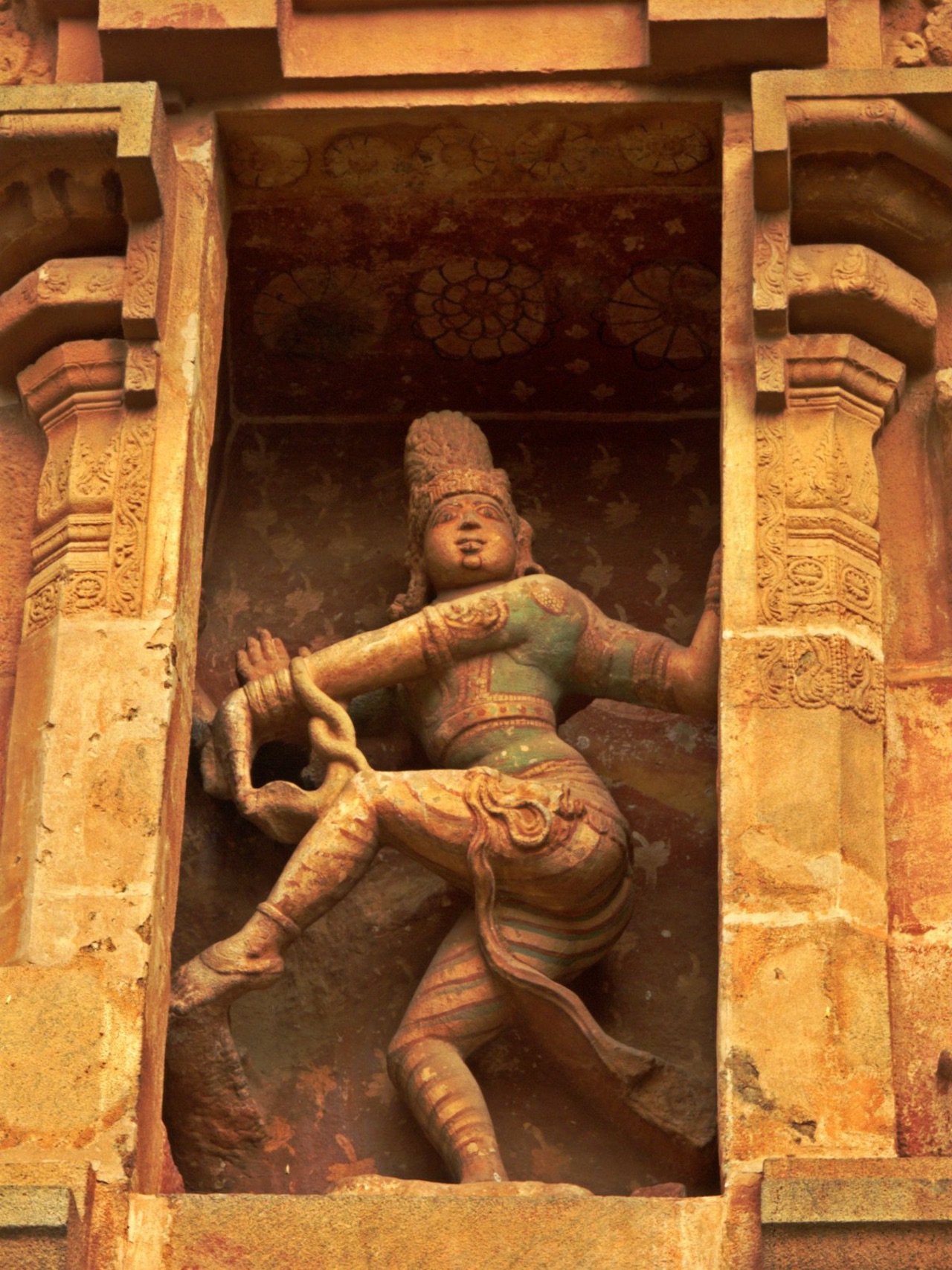 Nataraja, Brihadisvara Temple, Thanjavur, Tamil Nadu, India
Frame is of Nataraja at Brihidisvara Temple, Thanjavur.

You will find Shiva's vivid dance postures and fluid movements on the first floor of the Brihadisvara temple around the sanctum. There are panels of 81 sculpted karanas (dance postures) - should have been actually 108 but the rest are uncarved.

An artistic interpretation is that the main image of the Brihadisvara temple is actually Nataraja, the Cosmic Dancer, and the space above the shivlinga is 'akasha or his rangabhumi where he dances' and that is why the dance postures or karanas are carved on the upper floor walls of the garbha griha.

Or in other words Bharata's Natyashastra is found here in sculptural sequence and is the earliest magnificent acknowledgement of Bharata's Natyashastra in visual form in India.

The Brihadishvara temple is recogized by UNESCO as a World Heritage Site and is one of the 'Great Living Chola Temples'. Other temples recognized by UNESCO in the same group are Gangaikonda Cholapuram temple (73 km) and Airavatesvara temple (37 km). How to reach Brihadiswara Temple in Thanjavur?