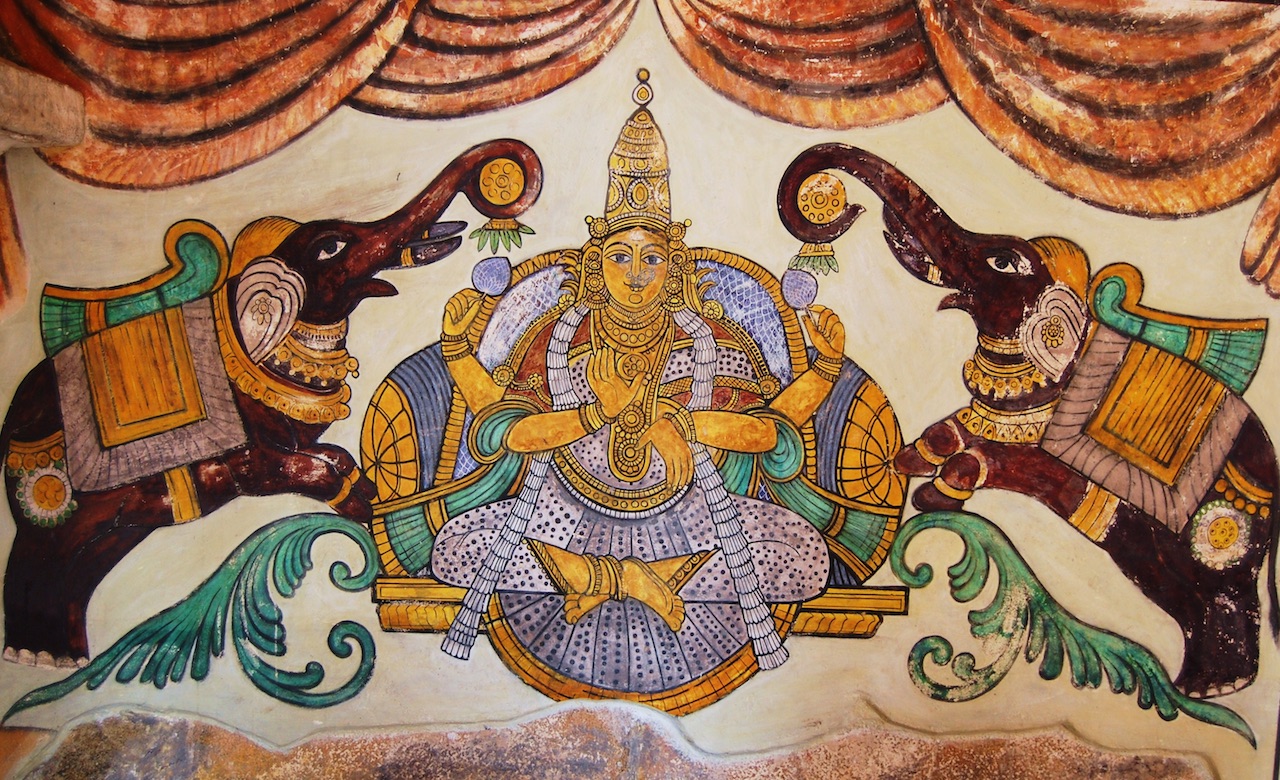 Gajalakshmi Painting, Brihadisvara Temple, Thanjavur, Tamil Nadu, India
The Cholas passionately constructed majestic monuments and stone temples all across their empire and Rajarajesvaram is the grandiose of them all. Administrative reforms and patronage of arts are cornerstones of Raja Raja I's legacy.

Ancient Indian texts on paintings emphasize the aesthetic and auspicious values of the murals or as known in ancient times as 'bhittichitra' - they are believed to herald virtuous aspects.

So its not really surprisingly to find - even the dark pradakshina-path or the circumambulatory path at the Brihadisvara Temple decorated with ethereal murals. The theme of these murals is predominantly Shaivite as the king was a devout worshipper of Shiva - you would still find other deities - as this particularly frame that is of Gajalakshmi, a significant Ashtalakshmi aspect of goddess Lakshmi. How to reach Brihadiswara Temple in Thanjavur?

The Brihadishvara temple is recogized by UNESCO as a World Heritage Site and is one of the 'Great Living Chola Temples'. Other temples recognized by UNESCO in the same group are Gangaikonda Cholapuram temple (73 km) and Airavatesvara temple (37 km).