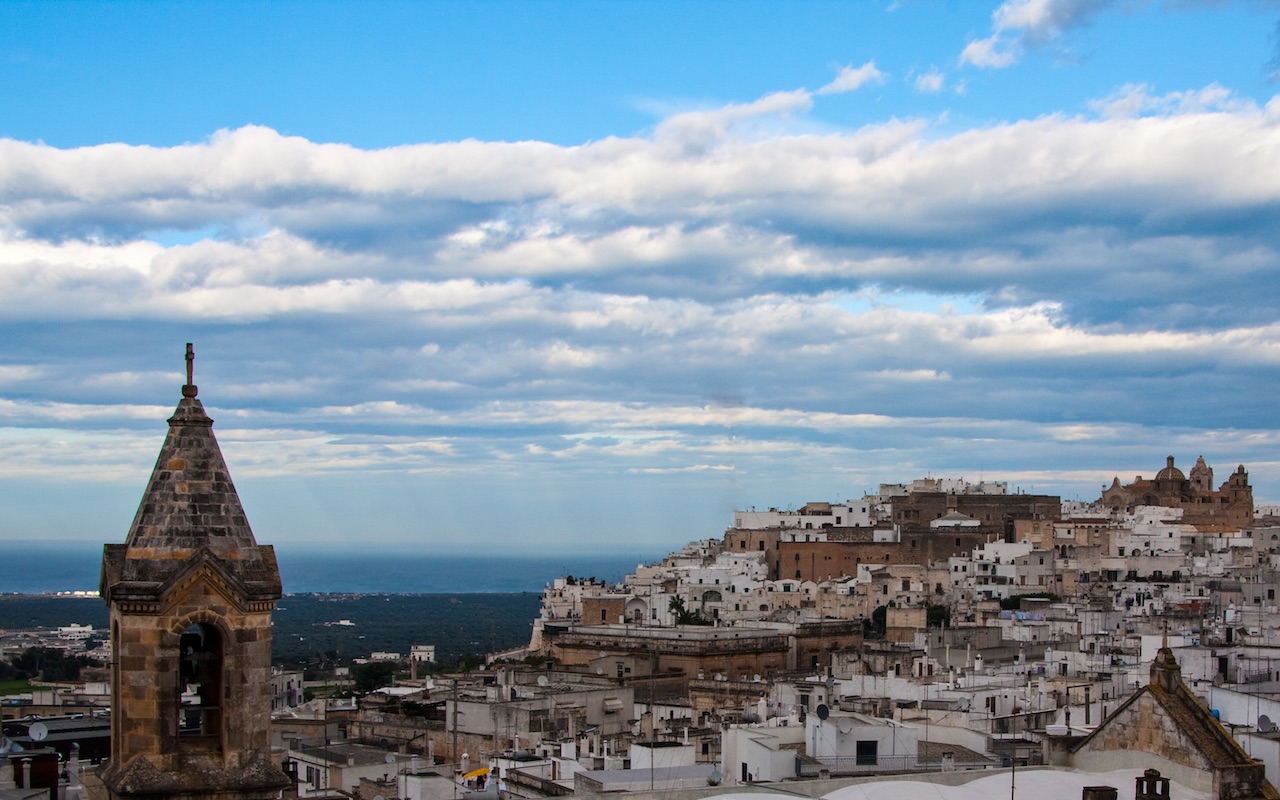 Medieval Ostuni, Bari, Italy
Ostuni's medieval walled city was built without a plan as its history is peppered with invaders, Greeks, Romans, Lombards, Saracens, Byzantines or Normans and many more - leaving behind monuments and ruins to explore. Ostuni is also a fabulous base to explore many charming Puglia towns like Alberobello and Cisternino.

Turning from the sapphire hued Adriatic Sea and wandering around the White City as Ostuni is often described would lead you through a maze of alleyways and arches leading to white washed houses constructed as tumbling clusters - pretty sight with their bold blue and green wooden doors.