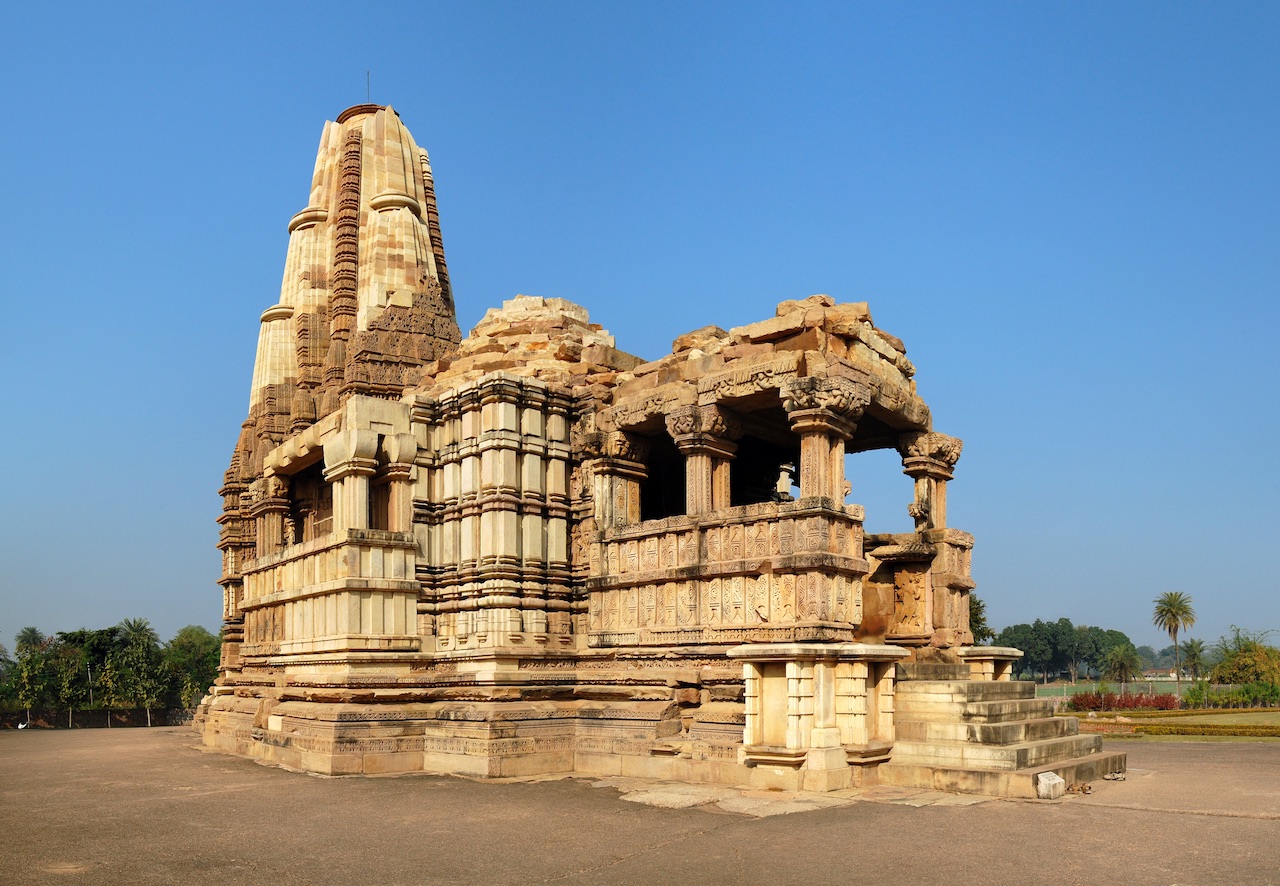 DulhaDeo Temple at Khajuraho, Madhya Pradesh, India
Duladeo Temple is believed to be the last great temple built in Khajuraho. Duladeo Temple dedicated to Lord Shiva has a Saptaratha plan or simplified a seven chariot plan.

The figurines carved in the temple have soft expressive features unlike other temples and its walls are also covered with carvings of Shiv Parvati.

Duladeo Temple is a part of Khajuraho Group of Monuments found in Madhya Pradesh, India and is a World Heritage Site recognized by UNESCO. How to reach Khajuraho temple complex?