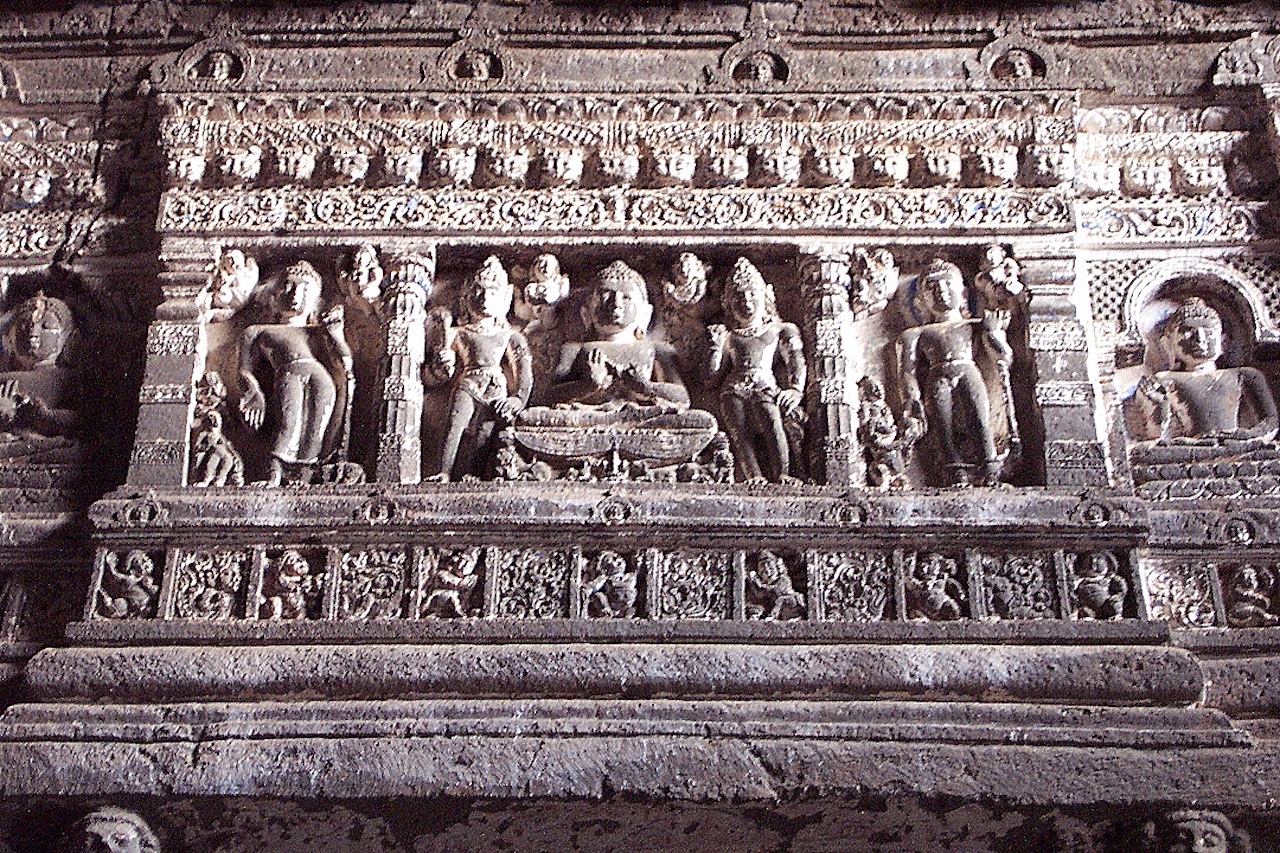 Exquisite Relief, Buddhist Cave 5, Ellora Caves, Maharashtra, India
Ellora Buddhist Cave 5 or Mahawara Cave (used by mahar tribes) is distinct amongst the other buddhist caves at Ellora caves as it has a pair of parallel refectory benches in the centre and a Buddha statue in the rear. You will find similar design at another buddhist cave in Maharashtra (near Mumbai) called Kanheri Caves.

The main shrine of Buddha in Ellora Cave 5 is attended by Avalokitesvara with Tara, Bhrikuti on another side as well as Maitreya with goddesses on another side.

Ellora Caves located in Aurangabad district, Maharashtra, India is recognized by UNESCO as a World Heritage Site. How to reach Ellora Caves?