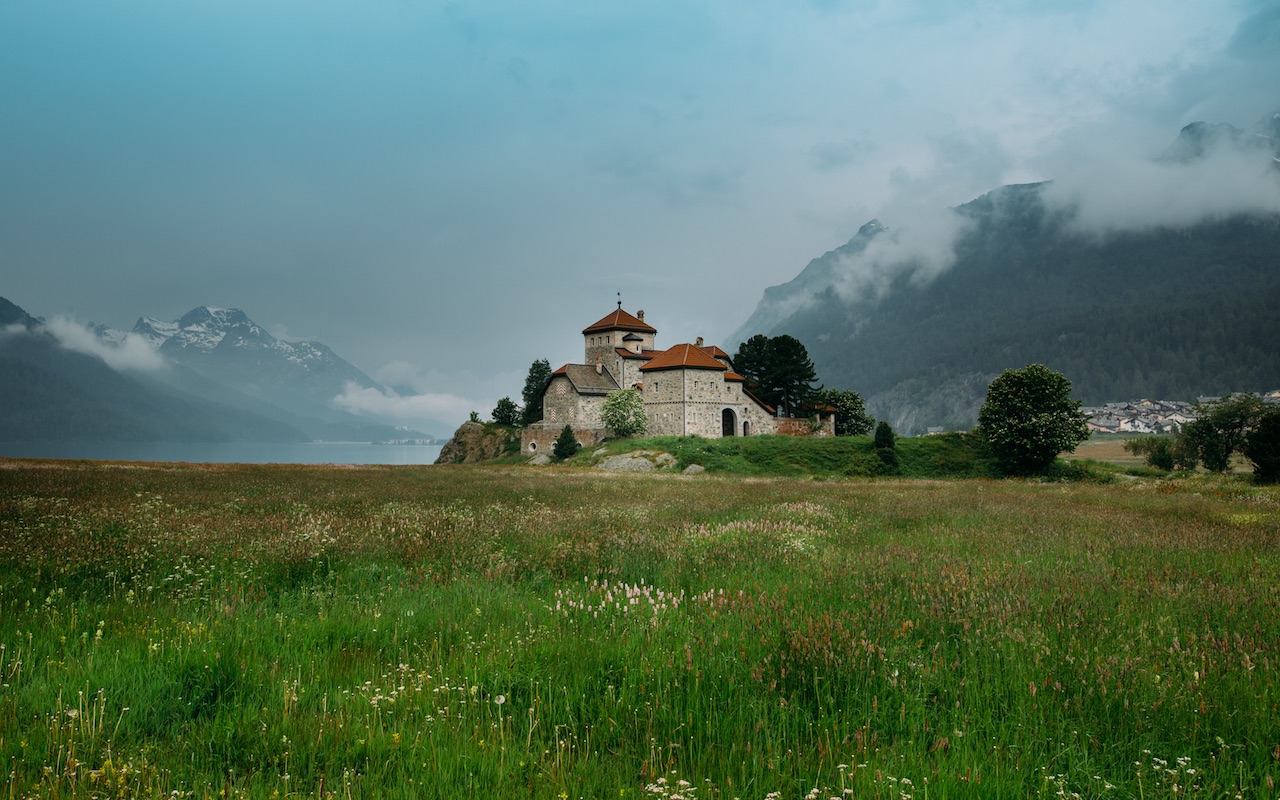 St Moritz, Crap da Sass Castle, Switzerland
Before you head to Crap da Sass castle - described as neo-romantic castle on the bank of Lake Silvaplana - do note that the castle is privately owned and is not open to the public.

It was was built in 1906 by the German General Graf von der Lippe and is an important historical monument in Graubünden.

An impressive mountain panorama frames the lake landscape as all be it hikers or skiers or snowboarders enjoy Silvaplana's local mountain.