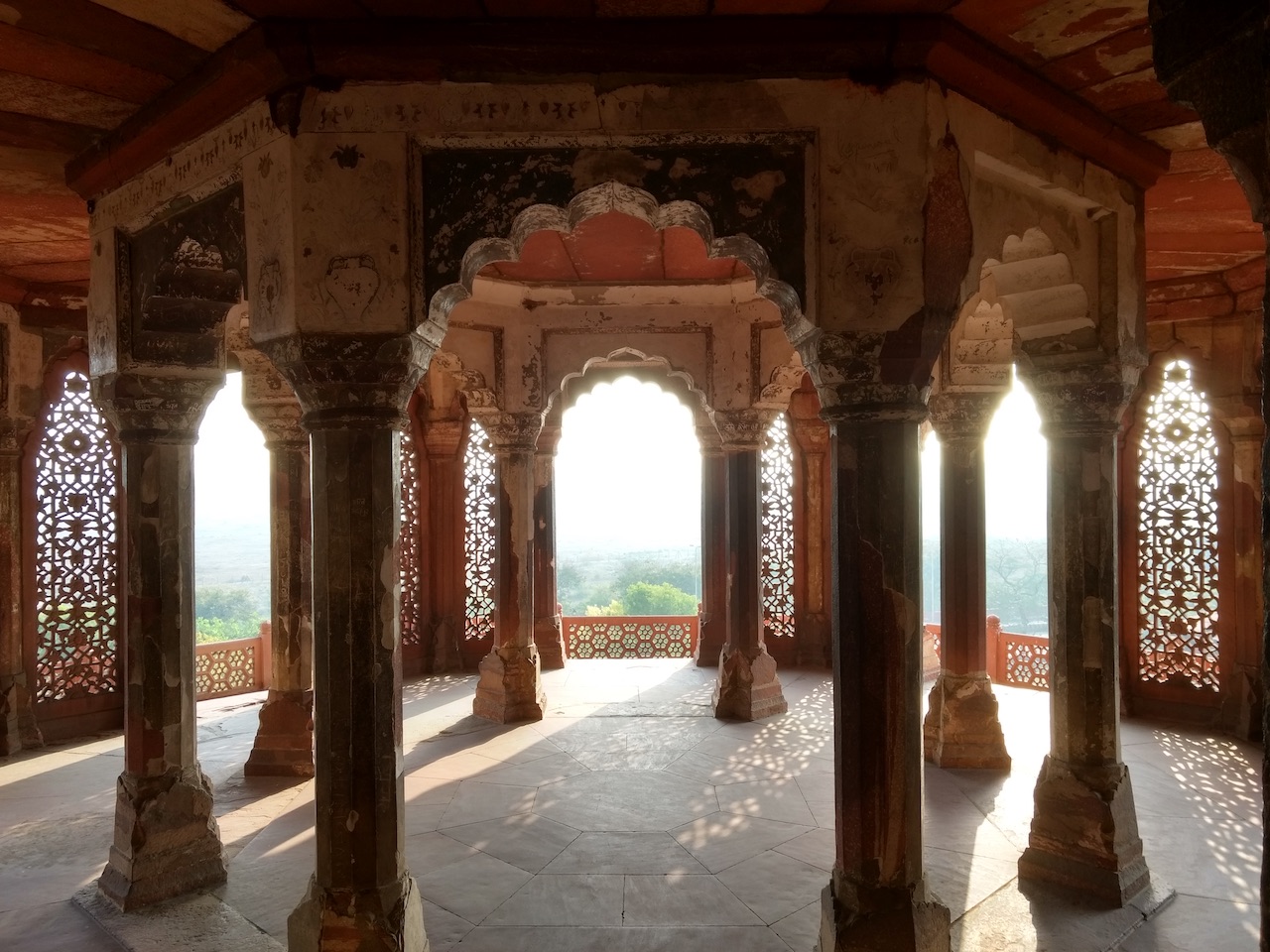 Agra Fort - Jahangiri Mahal, Agra, Uttar Pradesh, India - A World Heritage Site recognized by UNESCO
Built within the Agra fort complex - decorated with geometrical designs and inlaid with white marble on a red sandstone background - Jahangiri Mahal is impressive especially its beautiful jharokhas or overhanging enclosed balcony. This palace was the principal palace for Akbar's Rajput wives. How to reach Agra Fort?

Noor Jahan, Mughal empress and wife of Jahangir or Akbar's heir - used this majestic palace as her residence until her death on 17 December 1645. Noor Jahan was well known for her piercing intelligence and was one of the most powerful and influential woman attending 'court' when the Mughal Empire was at the peak of its power and glory. Noor Jahan is also the only Mughal empress to have coinage in her name.