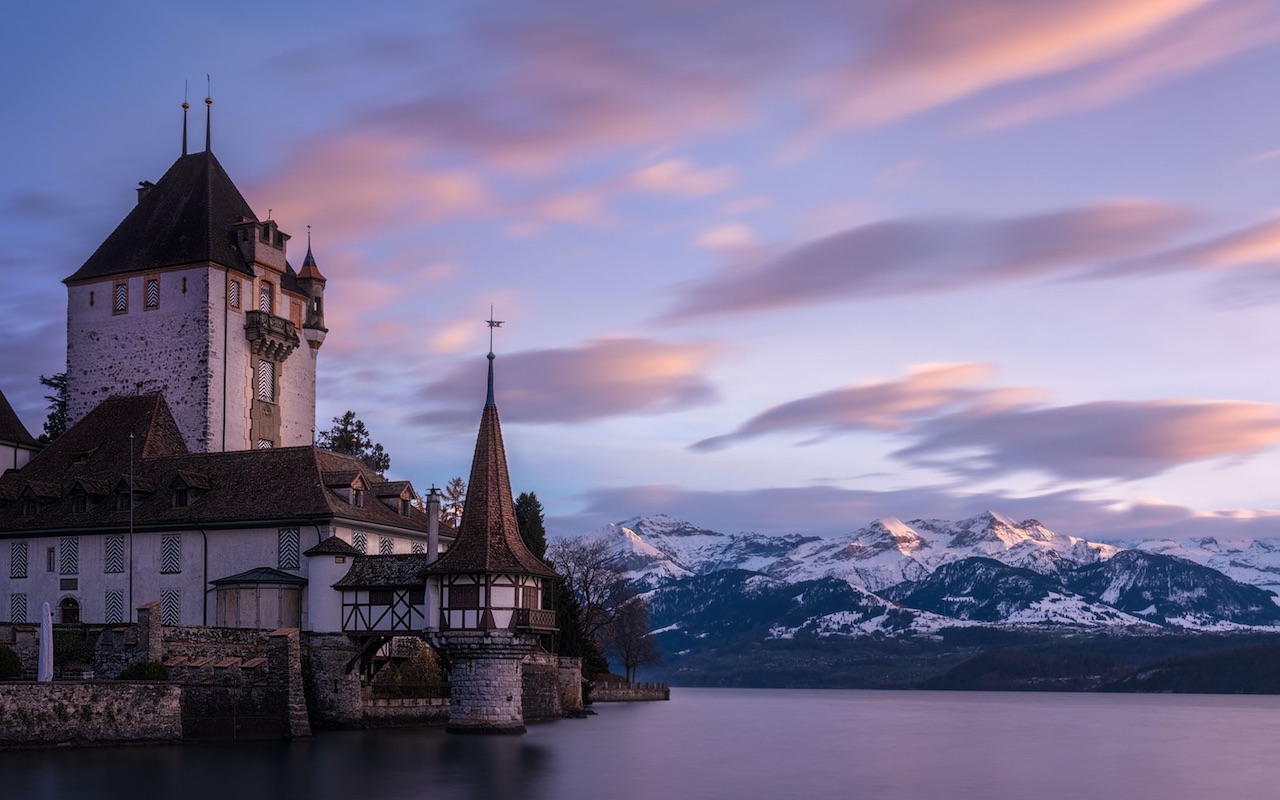 Oberhofen Castle, Switzerland
Magical Oberhofen castle - having survived more than eight centuries as it was built around 1200 - has a colorful history of ownership. Purchased by the New Prussian family of Counts de Pourtalès in 1844 it was converted into a summer residence and the castle received its current appearance.

The Schlosspark Oberhofen has a museum and offers exhibitions and tours - including the Castle Park tour, Ghost stories in Oberhofen castle, the cold tour in the winter castle...