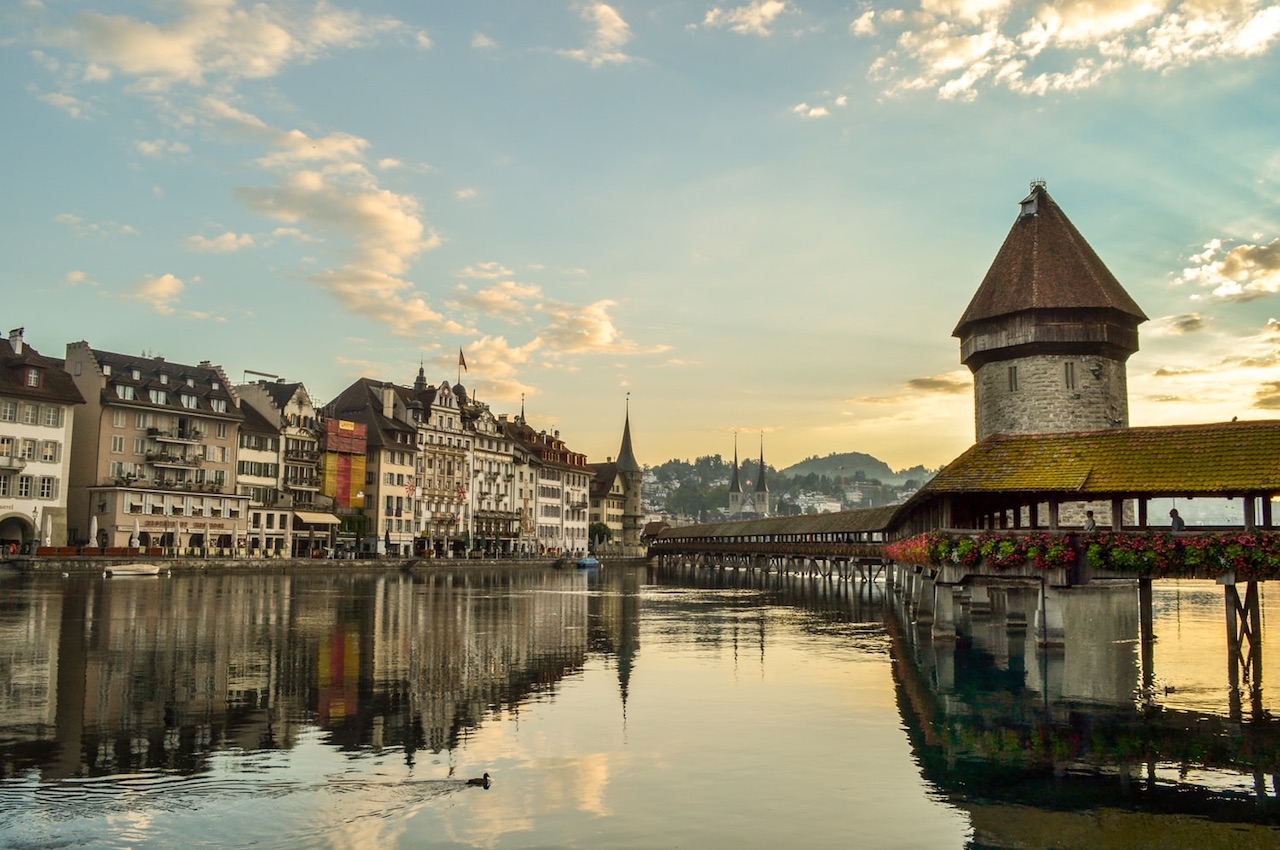 Lake Lucerne, Switzerland
Lake Lucerne's has an unusual shape and the only way to absorb all the drama surrounding it is to take in the scenes from a boat. Sit back and absorb its dramatic backdrop - towering Swiss Alps form a jagged horizon stretching as far as the Eiger and the Jungfrau, with Mount Pilatus and the Stanserhorn in the near distance.

How to reach Lucerne by train?
Lucerne is centrally located or bang in the middle of Switzerland, so you can reach it by rail from hoping in to a direct train from from Zürich airport - it just over an hour from Bern and Basel, and from Lugano in a few hours. Like most train journeys in Switzerland reaching Lucerne by train is amazingly picturesque.